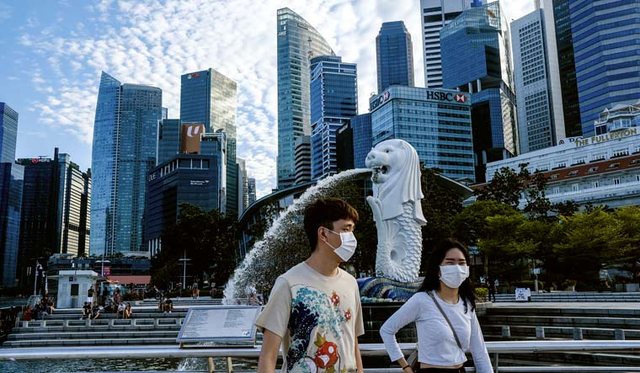 Singapore has the lowest number of coronavirus deaths globally, at 27 deaths among more than 57,000 people affected by COVID-19, which is caused by the virus.
With a mortality rate of 0.05 percent, this country is well below the average of 3 percent of deaths according to data collected by Reuters from states that have registered more than 1,000 cases of infection.
Compared to countries with approximate populations, the differences are huge - the mortality rate in Denmark is around 3 percent, while in Finland it is around 4 percent. In addition, no person has died from COVID-19 in Singapore for more than two months, based on data from the country's Ministry of Health.
State experts on this disease have said that the following factors are behind this phenomenon:
Infection demographics
About 95 per cent of people infected with COVID-19 in Singapore are migrant workers, especially in their 20s or 30s, who live in cramped dormitories and are employed in labor-intensive sectors such as construction.
Although the parameters of the disease continue to be studied during the development of the pandemic, current global trends indicate that the impact of the virus has been less at young ages, most of whom have shown little or no symptoms.
Tracking
Singapore has managed to reduce the spread of the virus through early detection, following aggressive methods and testing that has been praised by the World Health Organization (WHO). So far the country has tested 900,000 people, more than 15 percent of the population of 5.7 million, according to official data - one of the highest per capita figures globally.
Residents of the dormitories have been put on a scheduled testing schedule, and authorities have conducted mass testing among vulnerable communities, such as care homes, and any person over the age of 13 who has shown signs of a respiratory infection. "The more people we diagnose, the lower the mortality rate," said Hsu Li Yang of the School of Public Health at Singapore National University.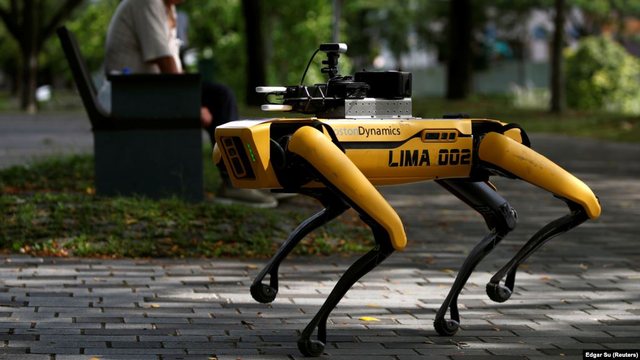 Hospitalizimi
This approach has also been applied in terms of treatment. Patients affected by COVID-19 over the age of 45, or with other concomitant diseases, have been hospitalized even if they were in good health, doctors said.
Singapori veçse ka qenë qendër e turizmit mjekësor për Azinë Juglindore, me një mori të spitaleve private dhe institucioneve për kujdes shëndetësor të nivelit të lartë.
Ky vend ka krijuar hapësira për shtretër për pacientët me koronavirus edhe në zonat e ndara për ekspozita dhe hapësira tjera të përkohshme, ashtu që të pranojë pacientët me simptoma të lehta.Kjo gjë ka parandaluar ngufatjen e sistemit shëndetësor, kanë thënë mjekët.
Aktualisht Singapori nuk ka asnjë pacient me COVID-19 në kujdes intensiv, 42 persona janë të shtrirë të spitale, dhe rreth 490 gjenden në hapësira të përkohshme për kujdes shëndetësor.
Maskat e detyrueshme
Ky qytet-shtet e ka bërë të detyrueshme vendosjen e maskave nga muaji prill. Ndonëse ekspertët kanë thënë se më shumë studime duhet bërë, ekzistojnë të dhëna në rritje që tregojnë se maskat ndihmojnë në uljen e rrezikut nga virusi.
Organizata Botërore e Shëndetësisë ka rekomanduar përdorimin e maskave në kombinim me masa tjera të distancimit fizik. "Ne kemi pranuar një kulturë të mirë të maskave në Singapor. Kjo e bën sëmundjen më të lehtë", ka thënë Leong Hoe Nam, ekspert për sëmundje infektive në Spitalin e këtij shteti, Mount Elizabeth.
Klasifikimi
Singapori respekton në mënyrë strikte definicionin e OBSH-së për klasifikim të vdekjeve nga COVID-19. Ky vend nuk përfshin në listën e viktimave me koronavirus, personat e prekur nga ky virus, të cilët kanë vdekur nga komplikimet tjera siç janë problemet me zemër.
" I have no doubt that if the WHO revises the definition of cases, some non-pneumonia-related deaths will be reclassified and the mortality rate will change," said Paul Tambyah, president of the Asia-Pacific Clinic Society. for Microbiology and Infections, without giving details of how big the change would be.The Ministry of Health has said its approach is in line with international practice, although some countries like Britain have made changes.
Dale Fisher, senior adviser at Singapore University Hospital, said any change from the reclassifications in Singapore would be marginal.