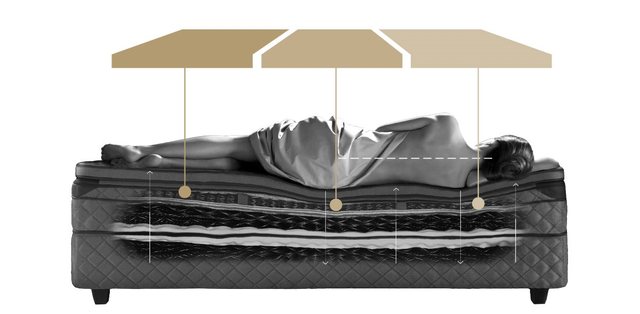 Do you know why you are constantly told to sleep in a firm bed is a good thing for you? Historically mattresses were made from compressible materials. This caused the mattresses to fall in the middle, forcing people to sleep in a sunken position and with difficulty moving at night. Not surprisingly people started complaining about back and neck pain and as a rescue they were told to put a plank under the mattress for support. Thus was born the myth of the firm bed.
When choosing the best mattress for back pain, most people equate durability, support and softness with comfort. However, the best method for evaluating the mattress is to examine how it supports the spine. Maximum comfort and health can only be achieved if your muscles can relax completely and your back rests in the right line.
STRONG
Studies show that if a mattress is too strong, it forces your body to adapt to it. DUX is quite the opposite - DUX fits and fits your body.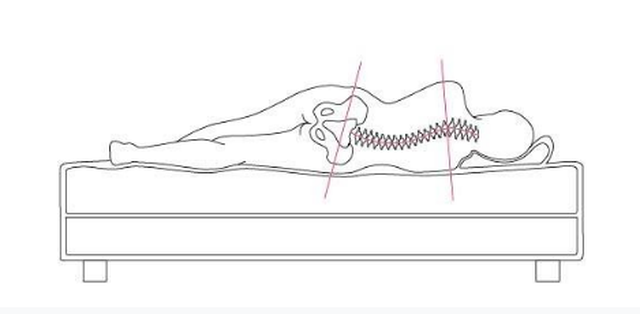 SOFT
When a mattress is too soft, your body sinks into a hanging position, causing your back to bend unnaturally.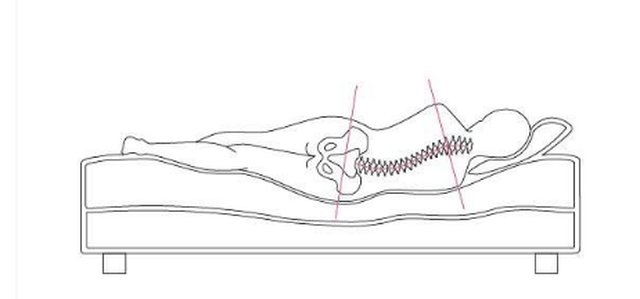 DUX BED
DUX konturohet sipas trupit tuaj, duke mbështetur gjithë gjatësinë e shtyllës suaj kurrizore, në mënyrë të tillë që të mund të pushojë në pozicionin më natyral dhe të shëndetshëm të mundshëm.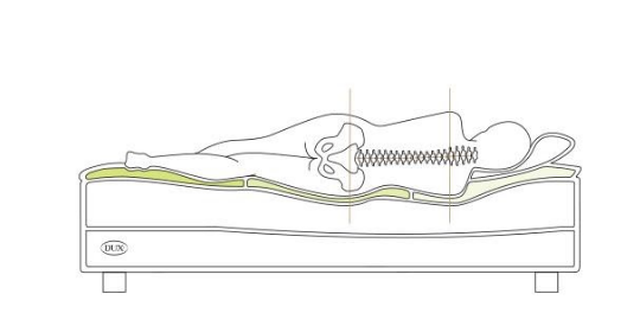 TRUPI YT ËSHTË UNIK
Një nga faktorët më të rëndësishëm megjithëse akoma i neglizhuar gjatë kërkimit tuaj për dyshekun e duhur është fakti që trupi juaj është unik. Forma juaj dhe si rrjedhojë edhe nevojat tuaja, janë ndryshe nga ato të partnerit tuaj. Që të sigurojë një mbështetje të mirë, një krevat duhet të krijohet me këtë qëllim.
A bed that is too strong forces your body to adapt, which can put pressure on your joints and impede blood circulation. Sleeping in a bed that is not contoured according to your unique body shapes will not allow your body to relax and as a result your comfort and quality of sleep will be compromised.
Over 90 years of ergonomic research and design work have resulted in a dynamic system of systems that actively adapts to your body shapes and your movements at night. This will help you feel comfortable during your sleep. Also, even if you share the bed with someone else, each of you can adjust the bed according to the level of support your shoulders, pelvis or legs need.
The DUX® bed is created with you in mind.