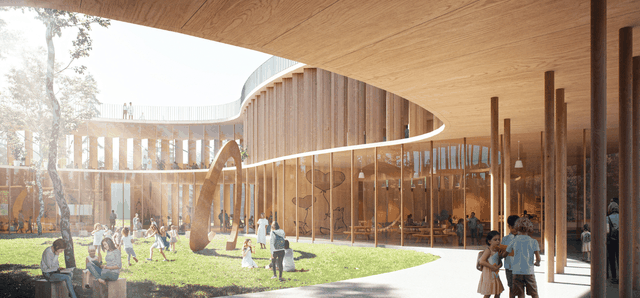 While the whole world is adapting to the pandemic, schools will have to do the same.
A new concept of sustainable, modular schools combines outdoor and indoor spaces and addresses the health concerns arising from COVID-19.
Designer Valentino Gareri has come up with a modular school concept that presents two ring-shaped structures, combining exterior and interior spaces.
The school, called Tree House, addresses health concerns stemming from COVID-19.
Classrooms will be well ventilated and social distancing will be easier to reach due to the extra space included. Rooms can also be reused for a variety of functions, including temporary medical centers or short-term residential units.
"The school of the future must be sustainable and able to support the new demands after COVID. "It should be a comprehensive and open outdoor space, made of natural materials and low-cost construction techniques, as a modular design," said Gareri.
In addition to classrooms, the model also features a community center, town square, café and library.
Innovations like this aim to make returning to school safe for students in the midst of an ongoing global pandemic.