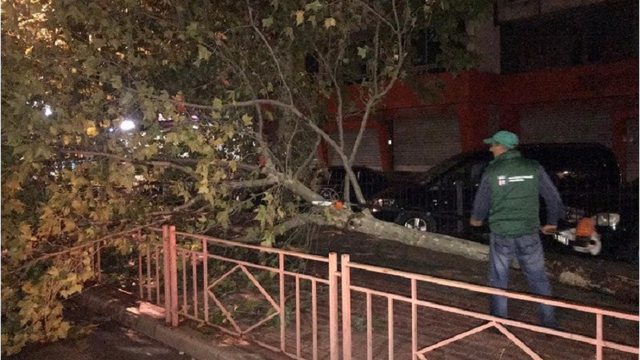 Fallen trees, many areas without electrical signal, but also flooding. This is the first panorama in some cities of the country, after last night and during the first hours of this Saturday.
The strong wind during the evening has knocked down dozens of trees in Tirana, Shkodra, Bulqiza, Lezha, but has also caused damage in other cities of the country.
Tirana was covered during the night by heavy rain and strong wind storms, which caused damage, knocking down some trees in the main streets and squares of the capital. City officials continue to work on the ground to recover from wind-damaged damage and eliminate the danger to citizens on some of the capital's streets.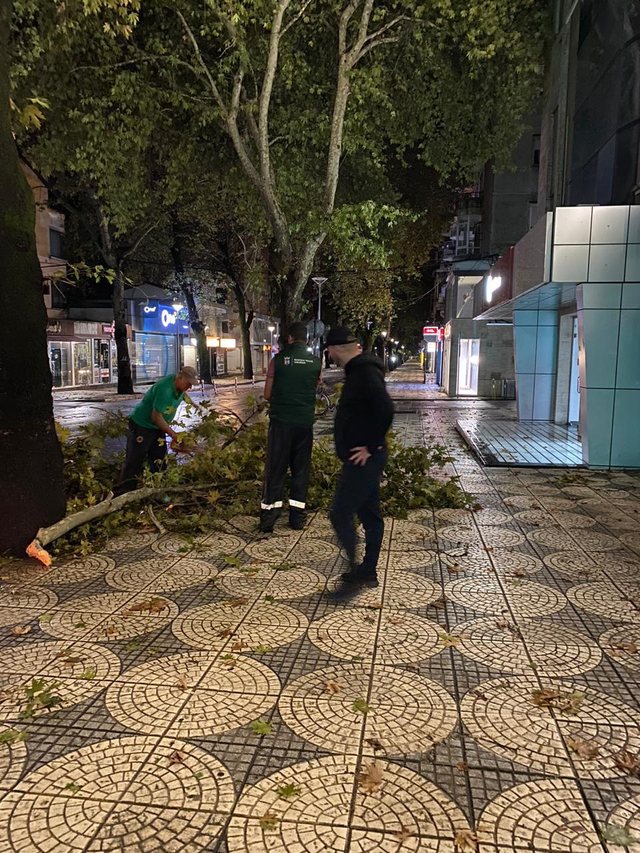 In Shkodra , the greatest damage was caused in the western ring of the city, where fallen trees damaged several cars.
Rainfall, though heavy, has not caused problems throughout the county. The water level in the hydropower plants on the Drin River is low, so the possibilities for flooding in the areas of NënShkodra are few.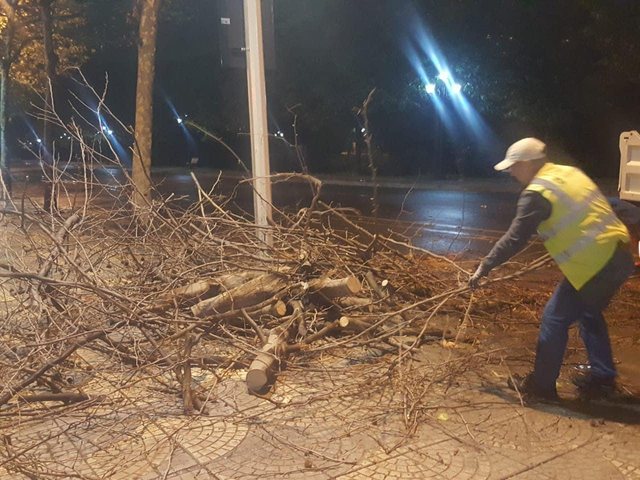 Edhe në rrethin e Bulqizës, era e fortë dhe rrebeshet e shiut kanë shkaktuar dëme. Për pasojë, gjatë natës ka pasur ndërprerje të energjisë elektrike. Pemët në rrugën Qytet i Vjetër - Qytet i Ri janë thyer duke rrezikuar edhe jetën e qytetarëve.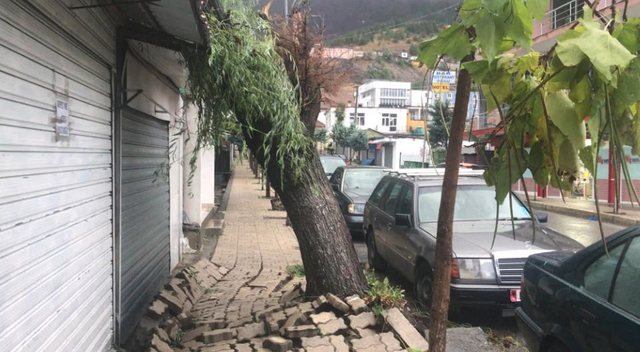 Sipas parashikimit të meteorologëve, moti i keq do të vijojë gjatë gjithë fundjavës. Vendi do të mbizotërohet nga alternime kthjellimesh dhe vranësirash duke sjellë reshje shiu që herë pas here do të jenë në formën e rrebesheve. Nga reshjet rrezikojnë përmbytje lokale disa qytete si, Shkodër, Lezhë, Durrës, Vlorë dhe Gjirokastër.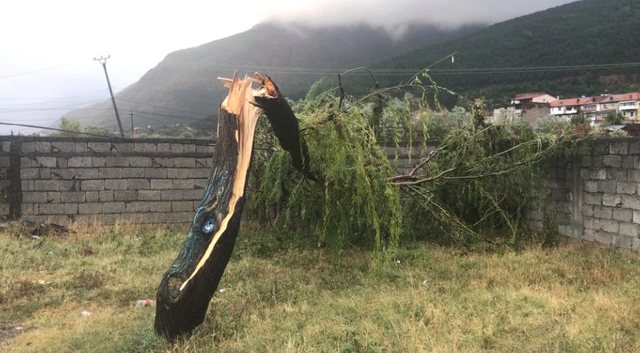 Sipas Meteoalb, temperaturat do të pësojnë një rënie të lehtë, ku do të variojnë: në zonat malore, nga 07°C në 16°C, në zonat e ulëta nga 16ºC në 24°C dhe në zonat bregdetare nga 15°C në 23°C.
The wind will blow southwest, while the strength of the waves at sea will be 5-6 feet.