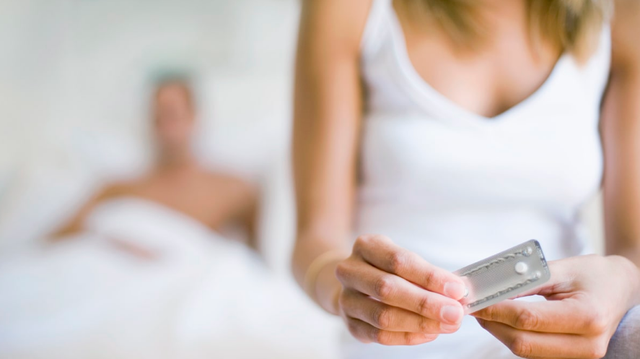 September 26 is known as World Contraception Day and is dedicated to a global awareness campaign about contraceptive methods in health protection. Likewise, on a day like this, all young people are encouraged to make decisions by being informed about their sexual and reproductive health.
This is also why today, we are publishing an article, with a question that many girls, but also new mothers, ask:
What happens to my body if I stop taking contraceptives?
There is good news and bad news.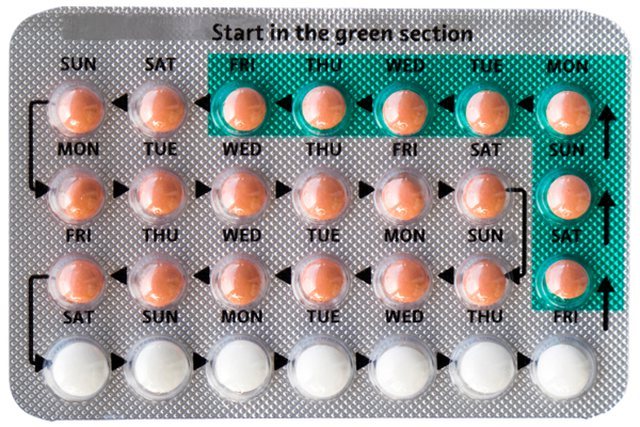 A new day, another daily dose of estrogen and progestin. The pill has been an inseparable friend for a very long time and during this time you have enjoyed the freedom and tranquility it has given you. However, when many years have passed, you ask if it is better to leave them.
And why are you not thinking about becoming a mother, you do not feel comfortable when you think you have been taking hormones for so long. You thought about stopping them, but the idea of ??not changing your body, not having terrible periods, hormone surges, etc., has always forced you to postpone it, but now it is too late. If you are in the decision stage, but you are still afraid the choice can not be made alone, so it is good to listen to the gynecologist what can happen to the body.
Le të fillojmë me lajmin e keq. "Mund të rritet rreziku i kancerit të qafës së mitrës", thonë mjekët duke pohuar edhe që komuniteti i tyre ende nuk e ka zbuluar pse mund të ndodhë kjo. Më pak e mistershme është rritja e shifrës së kancerit të gjirit. "Ka shumë mundësi që ndodh nga ekspozimi më i lartë me estrogjen". Doza e estrogjenit në pilulën Ortho Tri-Cyclen është pak më e lartë sesa pilulat e tjera, jo ndonjë diferencë e madhe, por shpesh femrat kërkojnë një opsion me nivel më të ulët sepse më pak estrogjen në trup, më mirë për ne. Ndërprerja e pilulës nuk do ta rregullojë menjëherë problemin, megjithatë. "Niveli i rrezikshëm kërkon kohë për t'u arritur", thonë mjekët ashtu si do duhen pesë deri në dhjetë vjet për t'u kthyer në nivelin normal. Uf!
Megjithatë mjekët thonë që pilula mund të të ketë bërë edhe mirë që në kohën kur e ke nisur. "Ajo të mbron nga kistet e vezoreve dhe rritjet e indeve jashtë mitrës. Sa më shumë t'i vazhdosh aq më gjatë të mbron nga kanceri i mitrës dhe vezoreve". Disa mjekë mendojnë që avantazhet tejkalojnë rreziqet. Duke qenë që pilulat parandalojnë ovulimin, makineria jote e vogël e vezëve është e fjetur: mungesa e aktivitetit do të thotë që po shmang hormonet dhe proceset që të vënë në rrezik. "Ti ke pak gjakderdhje, por nuk ka stimulim të madh hormonal kështu që ka më pak shanse për kancer të mitrës", thonë mjekët.
Periodat gjatë kësaj kohe kur përdor pilul, janë diçka e lehtë, zgjasin vetëm nja dy ditë, pothuajse pa dhembje dhe pa fluks. Duhet të jesh gati për një zgjim të dhunshëm nga kjo periudhë qetësie, paralajmërojnë gjinekologët. "Trupi do të ovulojë si dikur. Periodat mund të jenë më të shumta dhe më të dhimbshme. Mund të ndjesh një ndryshim dramatik gjatë atyre ditëve, sepse me pilulën, çdo gjë ishte e kamufluar". Do të duhen tre deri në gjashtë muaj që cikli të kthehet në rregullsinë e tij natyrale.
Edhe gjendja mendore do të tronditet gjithashtu. Ti mund të jesh me humor të lëkundur dhe je e shqetësuar për çfarë mund të ndodhë pasi hormonet të lihen të lirë, por sipas mjekëve ky është një rrezik për t'u marrë. "Do ndihesh me siguri ndryshe", paralajmërojnë ata. Se si do ndihesh ndryshe është për t'u mësuar. Disa gra thonë që ndihen vetvetja me pilulën, të tjera pikërisht të kundërtën.
Për fat, për diçka nuk duhet të shqetësohesh: ndryshimet në peshë. Ka shumë pak të dhëna për shtimin në peshë të grave kur ato fillojnë ose ndërpresin pilulën, sipas mjekëve. "Është shumë individuale. Shumica e grave nuk kanë ndonjë ndryshim kur e ndërpresin."
Për të gjitha përgjigjet, gjinekologët thonë që ka ende disa paqartësi, si për shembull nëse do e përballosh si duhet vrullin hormonal.
Having said all this, we hope you feel better about the idea of ??discontinuing the pill because if you do not try it you will never know. Fears show how little he knows himself. There comes an age when you need to have a clear idea of ??how the body works. Armed with some knowledge you may find it easier to say goodbye to the pill.