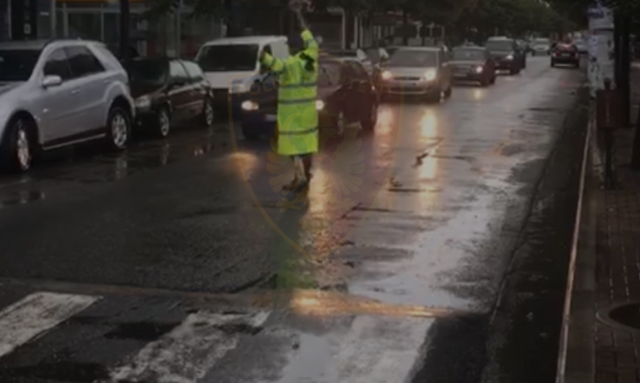 Due to the bad weather with heavy rain in many areas of the country, the Traffic Police has increased the presence of services on all road axes and appeals to all drivers to take special care, as there is water in some roads. .
" Drivers should not drive fast, should not perform wrong maneuvers or overtaking, should wear seat belts and should not use their mobile phones while driving. "Drivers of motor vehicles should wear helmets, those of bicycles should light the bicycle during the trip and in case of heavy rains should stop the movement until the weather calms down, so as not to endanger their lives" , - reads the police announcement.
It is further added that special attention should be paid to pedestrians who try to cross from one side of the road to the other, as due to rain and darkness, the risk is high to be involved in a road accident.
The Traffic Police appeals to drivers for any emergency they may have during the trip to immediately call 112 or send images to the Digital Commissariat.