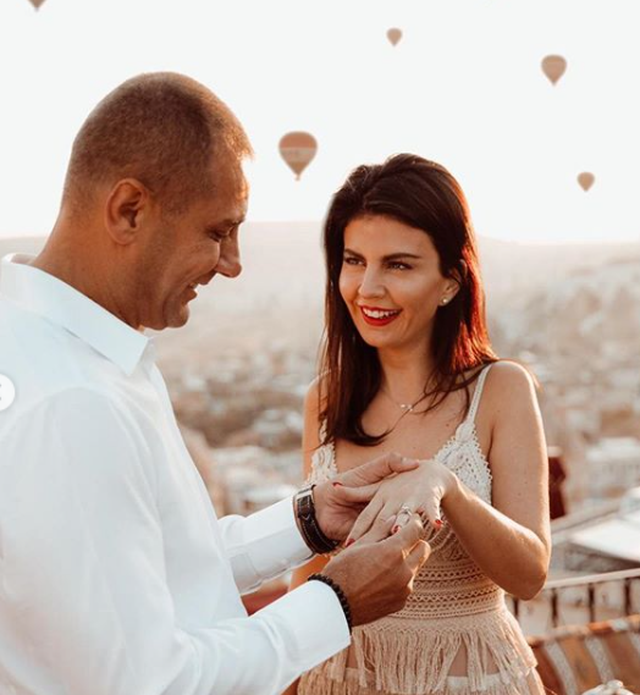 A few days ago, the media attention received the marriage proposal that former MP Mark Frroku made to the moderator Rudina Dembacaj.
The news was announced by the moderator herself through some images where she appeared with Mark in Cappadocia, Turkey. Invited to "Invitation to 5" with Bieta Sulon, Rudina revealed the feelings of the proposal that she describes as "magical".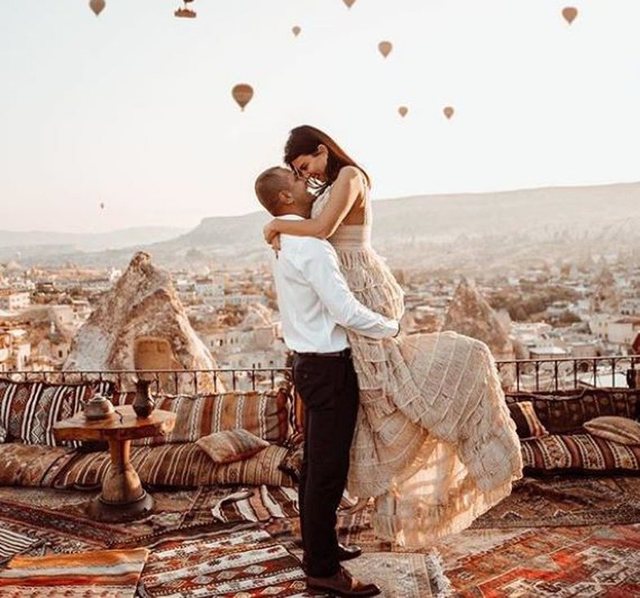 " I did not think [much to say Yes], as beautiful as it was, as magical as it was, yet he did not put the ring on his finger even though I said YES. He told me I want you to grow old with me heart. I said: Yes, of course " , - said Rudina.
Meanwhile, even though she has with her the emotions of the wonderful proposal, the moderator has a big lack and he is the father. She said through tears that nothing is as it used to be after his death. Even though she tries to be a support to her sister and mom, still the whole situation is extremely difficult. The consolation for her is undoubtedly her partner Mark and daughter from their first marriage, Victoria.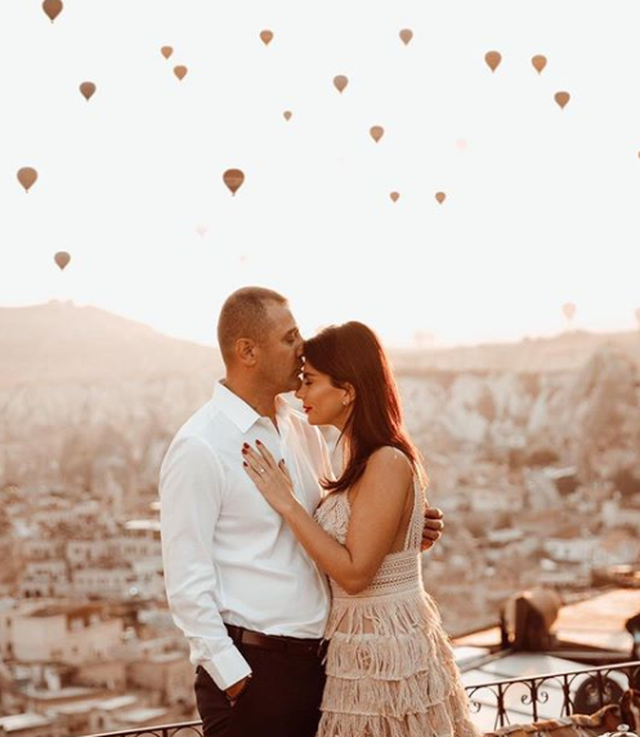 " Because I miss that person so much, I did not experience this thing properly. After my father's death is nothing like before. I try to be supportive of my mom and sister. Sunday continues to be that fanatic between my sister, granddaughter and my Victoria. Sundays in Lezha are not compared to anything in the world. In addition to my family, I also had Mark. Victoria's presence dispels any kind of pain, but I will be Daddy's daughter and he was very happy because he taught me not to lie to myself. I will continue to never lie because he raised such a girl. I apologize to the public, I miss him endlessly " , - said Rudina.