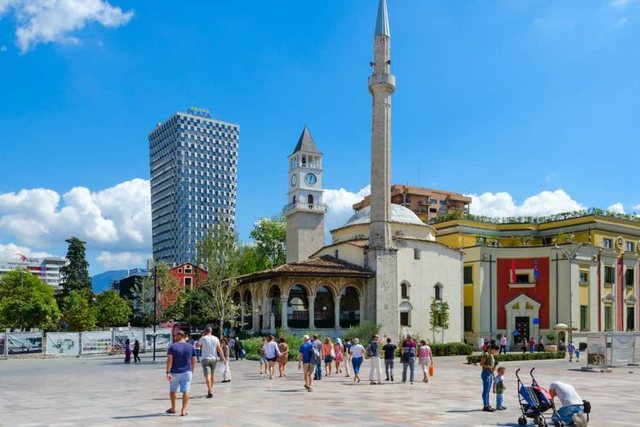 How much does it cost to live in Albania? How has the pandemic affected consumer prices and beyond? Is Tirana a free or expensive city? The Consumer Price Index for August was fixed at 2.1%, according to data from the Institute of Statistics. The difference, even during this month, was made by the products of the food basket.
" In the consumer price estimates issued by INSTAT for August, we notice an increase of 1.3 percent… .. The main groups that increased were food products, rent and fuel" , says Elton Alika, Department of Statistics of the sector real, INSTAT.
But how did the months of isolation from the pandemic affect the family? "The trend that has been observed in prices, especially in the peak period of the pandemic and until today, has been the increase in the price of consumer products, which has gradually decreased until the establishment of normalcy," says Alika.
But INSTAT data serve as an orientation, not only in perception, but also in real values, that living in Albania is becoming more and more difficult. The agency "Numbeo", which analyzes the cost of living in more than 500 cities, refers that living in Tirana is more expensive than in Pristina, Skopje or Sarajevo.
According to this agency, the cost of living of a resident of the capital in August amounted to 52,580 ALL. In other words, a family with 4 members had to provide in the portfolio not less than 185 thousand ALL.
If we were to refer to the main products and services that a family needs in Tirana, we would see that almost all products have high costs.
For the residents of the capital, most of the money in the wallet is spent in the market, further for rent and transportation, while free time and clothing occupy the lowest volume.
In addition to having expensive food prices, Albanians also have some of the lowest incomes in the region, which makes them have the highest share of food expenditures.
But to see where Albania and Tirana stand in relation to other countries, it turns out that in Europe, Switzerland and Norway are the 3 countries with the highest cost of living, while according to cities Tirana is ranked 353rd out of 512 regions of under consideration./ Euronews Albania /