Kosovar actress Teuta Krasniqi, in the studio of "Rudina" spoke this Monday about the relationship with her ex-husband, singer Blero with whom she has a daughter, and his wife Afrona. Although separated for many years, they remain model parents and maintain contact with each other. The actress showed that from the beginning they have had the primary well-being of their daughter.
" I wanted this in the beginning when it happened as an event. I have been judged, how is it possible, why where in the world is this so… Judgments have seemed foolish to me, because every parent should think for the good of the child, because the child is not to blame. He does not have to suffer the consequences of separation. We have been mature in this aspect from the beginning, because I continue to prioritize the well-being, the health of the girls before myself and above all. I have a good one, that the moment I feel comfortable with myself, even the moment I decide on a thing, the whole world gets up, telling me that it is not good, if I think it is good and I appreciate it, I will just go on with mine . "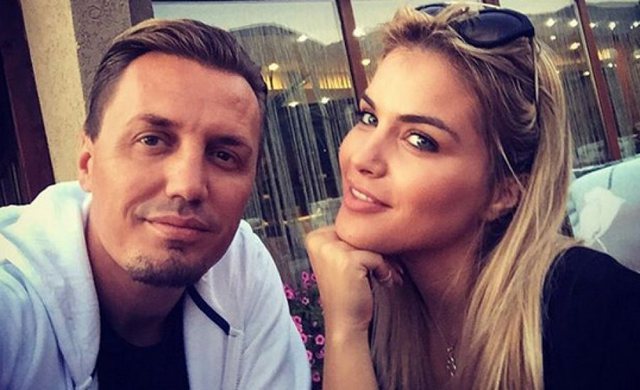 The actress further reveals that she has a very good relationship with Afrona, Blero's wife. She emphasizes that both Adonis, the husband with whom he has a 4-year-old daughter, and Afrona, were not the cause of their separation.
" From the beginning I had many prejudices, and judgments, and words, and how it is possible, and they thought that I should not like Afrona. No, I have a very good opinion of Afrona. Afrona is a very good girl. He is really a person whom I respect a lot, and we have very good relations, because in the end it was not the causal Afrona or the causative Adonis. Both have entered our lives later, for this there is no reason to have any negative feelings. Tara's happiness is always important to us. Even today Tara, except that of course Tara lives with me, every day she sees her father, and whenever she wants, she goes and stays with him, or vacations, or different things. Because we are not so with dates or with weekends, as there are many cases. "We are fine . "