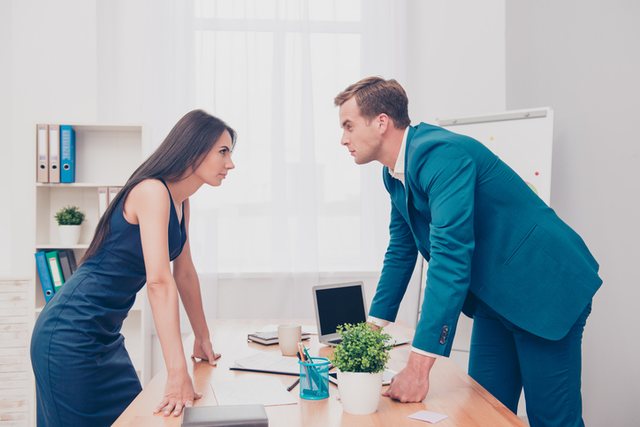 In a perfect world, every person we interact with would be good, attentive, conscientious, generous, and more. They would take our jokes and we would take theirs. We would all thrive in an accompanying atmosphere where no one was crucified, upset or malicious.

However, we do not live in a perfect world. Some people drive us crazy, and we (no doubt) drive some others crazy as well. There are people who do not like to be rude, rushed, malicious, question our motives, or just do not accept our jokes at all - but expect us to laugh at all of them.

You may wonder if it is possible to be honest with someone who is making a mess of you all the time. You may be wondering if you should learn to like every person you meet.
According to Robert Sutton (professor of management science at Stanford University), it is neither possible nor even ideal - to build a team made up entirely of people to invite to a backyard barbecue.

This is why smart people do their best with people they do not like.
Here is what they do:
1. They admit that not everyone will like it and not everyone can like it
Sometimes we fall into the trap of thinking we are good people. We think we will like everyone we interact with - even when it does not. It is inevitable! You will encounter difficult people, who oppose what you think. Smart people accept that. They also acknowledge that conflicts or disagreements are the result of changes in values. That person you do not like is not essentially a bad person. The reason you do not agree is because you have different values ??and this difference creates judgment. Once you accept that not everyone will like or dislike you because of a change in values, you can take the emotion out of the situation.
2. Do not ignore those who do not like

Of course, you can complain about his / her constant criticism, grit his teeth in vain jokes, but feeling less than loved by someone may not be the best thing. bad. "From a performance standpoint, liking people you collaborate with a lot is a bigger problem than liking them too little," says Sutton.

"You need people who have different views and are not afraid to argue," Sutton adds. " They are the kind of people who stop the organization or society from doing stupid things."It may not be easy, but you have to put up with them. Often they are the ones who challenge or provoke us and thus push us for new knowledge and help us lead the group towards success. Remember, you are not perfect either, yet people still tolerate you.
3. Treat those who do not like them with civilization.
Regardless of your feelings for someone, that person will very much agree with your attitude and behavior and will likely reflect it back to you. If you are rude to them, they will likely reject all the 'decorations' and be rude to you too. It is up to you to stand upright and impartial.
"Kultivimi i një fytyre diplomatike është i rëndësishëm. Ju duhet të jeni në gjendje të ndesheni si profesionistë dhe pozitivë," -thotë Ben Dattner, një psikolog organizativ dhe autor i The Blame Game. Në këtë mënyrë ju nuk do të përkuleni në nivelin e tyre ose të përfundoni duke vepruar ashtu si ata veprojnë.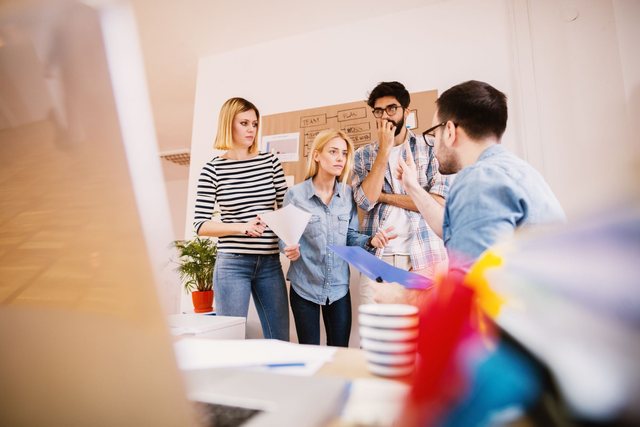 4. Kontrollojnë pretendimet e tyre për dikë
Nuk është e pazakontë që njerëzit të kenë pretendime joreale për të tjerët. Ne mund të presim që të tjerët të veprojnë saktësisht siç do të vepronim ne, ose të thonë gjëra që mund të themi dhe ne në një situatë të caktuar. Sidoqoftë, kjo nuk është realiste. "Njerëzit kanë tipare të rrënjosura të personalitetit që do të përcaktojnë kryesisht se si ata reagojnë,"- thotë Alan A. Cavaiola, PhD (profesor i psikologjisë në Universitetin Monmouth në Ëest Long Branch, Neë Jersey). "Të presësh që të tjerët të bëjnë ashtu si do të bësh dhe ti, është si të vendosesh për zhgënjim për mbi zhgënjim". Nëse një person ju bën që të ndiheni saktësisht në të njëjtën mënyrë si çdo herë, rregulloni pretendimet tuaja në mënyrë të përshtatshme. Si rrjedhojë do të jeni të përgatitur psikologjikisht dhe sjellja e tyre nuk do t'ju ??kapë në befasi. Njerëzit e zgjuar e bëjnë këtë gjatë gjithë kohës. Ata nuk janë gjithmonë të befasuar nga sjellja e një personi të papëlqyeshëm.
5. Ata shprehen
Nëse disa njerëz vazhdimisht ju shqtësojnë, lajmëroini me qetësi se mënyra e tyre e sjelljes ose stili i komunikimit është problem për ju. Shmangni gjuhën akuzuese dhe në vend të kësaj provoni "Kur të mundesh. . . Une ndiej . . " Pastaj, mos harroni të prisni edhe për përgjigjen e tyre.
6.Lejojnë hapësirë ??midis tyre
If all else fails, smart people allow space between them and those they do not like. Put peace in yourself and continue on your way. If you are in a work environment, move to another room or sit at the other end of the table. With a little distance, perspective and sensitivity, you may be able to come back and interact with both those people you like and those you do not like. Of course, everything would be easier if we could keep away from people we do not like. Too bad we all know that life does not work that way.