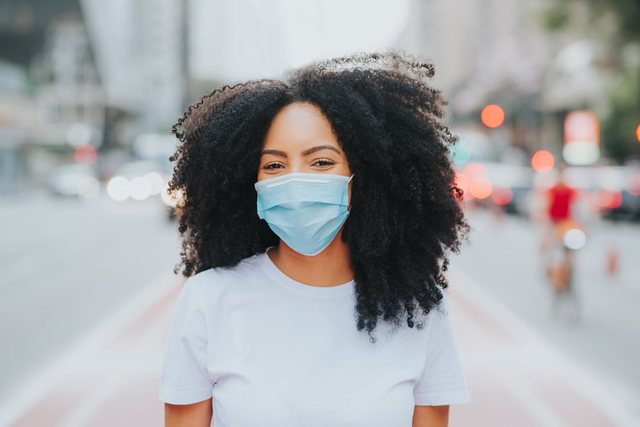 For many people, wearing masks has become part of daily life during the COVID-19 pandemic as governments continue to work to slow the spread of the coronavirus. Currently, a recent study has found that just a simple action, if universally adopted, can have an even greater impact than you might think - it could save thousands of lives in just the coming months, until it is found. an effective vaccine.
In an analysis published in Nature Medicine, researchers found that universal wearing of masks - in at least 95 percent of people wearing masks in public - could save nearly 130,000 lives in the United States, starting now at the end of February, a time when seasonal viruses are also more present. The authors write that this level of compliance " may be sufficient to ameliorate the worst effects of epidemic revivals in many parts of the world . "
Why? The researchers' analysis found that wearing a mask could reduce a person's risk of infection by as much as 40 percent - a number that would only improve if more people wore the mask. At the end of September, on average, only 49 percent of Americans reported wearing a mask, and it is understood that masks are most effective when everyone wears them. At the first level, they help prevent someone who is already exposed to COVID-19 and who may not yet have experienced symptoms - from releasing sprays into the air that can infect others.
The study comes just when the US is at the peak of the third wave, as they have called it, of COVID-19 infections. On October 23, the country registered 85,000 new cases, breaking the overnight record set on July 16, according to the New York Times. " We believe we are heading for a tough winter season ," Christopher Murray, MD, director of the Institute of Health at the University of Washington and lead author of the latest analysis, told the Times.
Some of the scenarios modeled by the researchers show very different results, depending on the implementation or escalation of social distance guidelines aimed at reducing the spread of the virus. If restrictions were to be eased, the study predicts that deaths in the U.S. could reach more than 1 million by the end of February. Conversely, if states were to restore restrictions on social interaction and economic activity, the projected death toll drops to about 511,000.
The best result, in fact, comes from universal camouflage - in addition to other limitations that may be necessary. Wearing masks by everyone is predicted to save up to 130 thousand lives. Studies like these underscore the importance of tough measures, even given pandemic fatigue, to protect oneself and others.