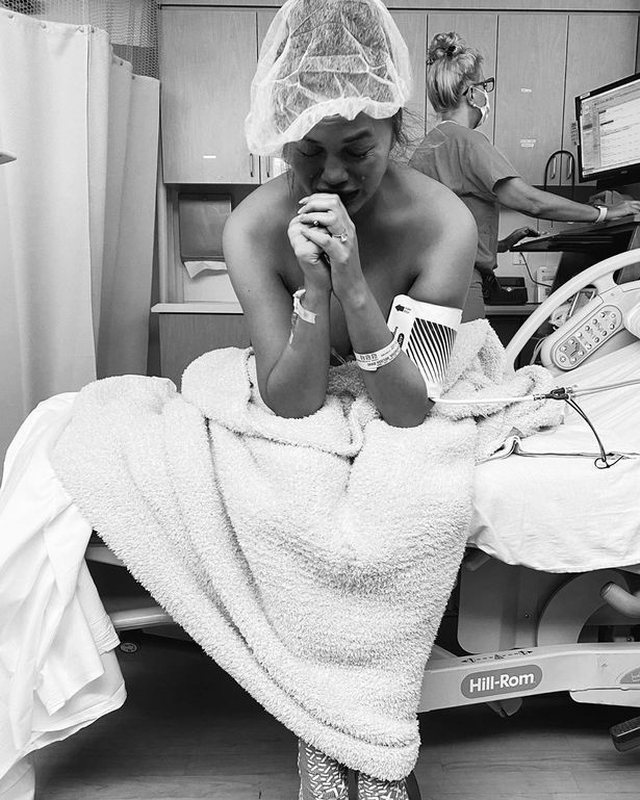 Many people appreciated the couple's courage for the post where they shared an intimate and emotional moment of their lives, while some said it's something that should have been kept private.
Now, Chrissy has explained why they did this. In a blog post, she wrote: "I had no idea when I would be ready to write this. A part of me thought it would be early, when I was still really feeling the pain of what happened. I thought I would sit down. "In the corner of my bedroom with dark lights. I would have a glass of red wine, comfortable with a blanket and finally, I would have the opportunity to talk about what happened."
The model said that instead, she is sitting on the sofa, still wrapped in a blanket, with a "buzz" on her head, after spending breakfast with friends. Chrissy said she had written down her random thoughts after reading "countless" comments on her phone.
She wrote that she was overwhelmed by the comments to the post earlier this month and that she was grateful for the personal experiences, books and poems that her followers had shared with her. Chrissy has described the loss of Jack, the boy he lost, in painful detail.
She was in a wheelchair, covered with a thin blanket and ready to bring what was to be the fifth member of the family. She wrote: "People were cheering and laughing outside our door, of course for a new life to be born."
Chrissy knew her problem beforehand, doctors had warned her that the baby could be born 20 weeks old. She had been in bed rest for a month, trying to reach 28 weeks. It was diagnosed with partial placental abruption. Chrissy says she lay in bed daily, bleeding and changing her diapers whenever necessary. She could have spent those days in the hospital, but she knew she would not have made a difference in what happened.
In posting the confession on Instagram, she also wrote a few words of gratitude to the people closest to her in this difficult period.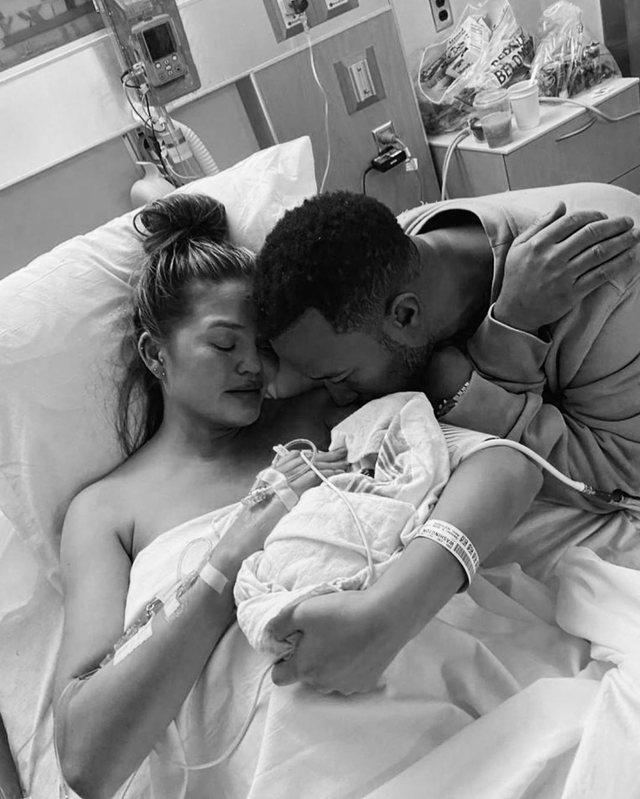 "I did not know how to get back to real life, so I wrote this piece in the hope that it might move somehow, but once I posted it, tears flew because it felt so .... final. I never want to stop remembering Jack- un.
Thanks to everyone who has been so good. Thank you to the wonderful doctors who tried so hard to give birth to our third child. Thank you to my friends and family who took care of me through all the hardships. Thank you John for being my best friend and the love of my life. Many people think of the woman in times like this, but I will never forget that John also suffered over these last few months while doing all he could to take care of me. I am surrounded by a 'therapy blanket' made up of human love. I am grateful and I feel very fortunate to witness such love. "
He went on to say: "I can not express how little I care that you hate photos. How little I care that it is something you would not have done. I lived it, I chose to do it and more than anything, these pictures are not for everyone except people who have lived this thing or are curious enough to ask what it is like.These pictures are only for people who need them.The opinions of others do not matter to me. "
Chrissy added that she will never be able to forget the experience of giving birth to her son.