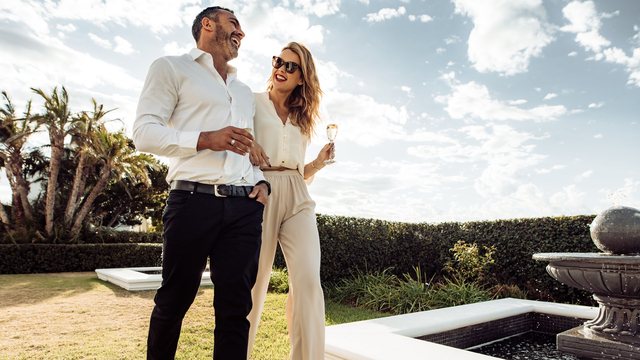 Really rich people do not have the same worries as others. Paying rent, food, transportation, clothing, vacations or anything that can be stressful for people with a minimum or normal income is not stressful for them.
However, even rich people worry about something and have problems that keep them awake at night. But what kind of problems are these?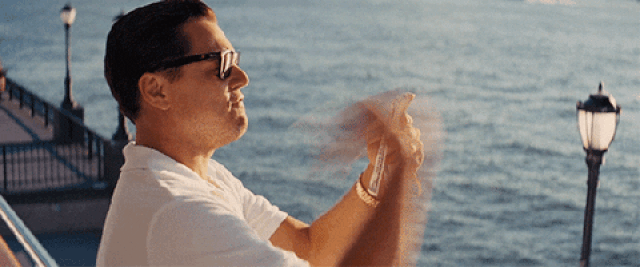 Jonah, 27 - Computer Engineer
Nothing keeps me awake at night, except when a family member is sick. The worst and most stressful period I went through recently was a few months ago when my cat got sick, but being lucky I could afford to spend a few hundred pounds without thinking twice. We called a very good vet at home and everything worked out.
I do not think that being rich solves only the most obvious problems, such as paying rent or bills. There are also many things that become extremely easy to manage when you have money. If I really had to find a concern, I would say it's politics now - but even that is not a real concern either. I am relatively isolated from the problem, as I could easily move elsewhere with my job if it would be the most reasonable decision to make. I do not really suffer from the stress of anything. The question "what worries me" is almost inaccurate in itself, because you are assuming that once you are relieved of certain financial stresses, these should be replaced with other problems. But in my case, that did not happen.
Richard, 56 - Owner of some real estate
To me they are ordinary things, like my health or if I have closed the door. But I often wonder if people like me. Do I look like an idiot when I post holiday photos? Or when I talk to friends at a meeting place about an investment or a real estate purchase? I'm also worried about the planet if everything goes to hell. The idea that money is the only thing that bothers people is wrong. Yes, it is a personal concern, but many worry about bigger things, where their success and well-being are only a small part of life. The more you resolve personal concerns, the more people will focus on the problems of the whole community.
Natalia, 23 years old - Heiress
Më intereson perceptimi i publikut, nëse njerëzit më pëlqejnë mua apo jo. Sepse edhe pse nuk më pëlqen të flas për paratë e mia, tema tenton të shfaqet kur njerëzit flasin për pushime ose hobi dhe unë nuk dua që të tjerët të ndihen në siklet. Qoftë nga xhelozia apo pasiguria, unë mendoj se pasuria ime mund t'i bëjë njerëzit të më urrejnë, ose të kenë një ide negative për mua. Disa njerëz as nuk mund ta imagjinojnë të shpenzojnë disa mijëra dollarë për këpucë ose çantë, por kjo është normale për mua.
Alan, 68 vjeç – Këshillues financiar në pension
Unë kam mbaruar me punën, jam pensionist, jam i lirë dhe kam para praktikisht pafund - pse nuk jam i lumtur? Në çfarë përqendrohesh kur i ke zgjidhur të gjitha nevojat themelore? Njerëzit shpesh kthehen në punë sepse nuk dinë çfarë të bëjnë në pension. Motivi që ju jep një punë - të ngriheni në mëngjes, të përmbushni një sërë qëllimesh, të shkoni në shtëpi dhe të filloni nga e para ditën tjetër - ju ndryshon. Kur dilni në pension duhet ta plotësoni vetë atë boshllëk. Shqetësohem gjithashtu për faktin se dukem si dikush që nuk është i pëlqyeshëm, si për miqtë ashtu edhe për njerëzit e rinj që takoj. Problemet me të cilat përballeni kur zgjidhni problemin e parave janë kaq të ndryshme sa rrezikoni të dukeni si një alien. Është një botë tjetër.
Walter, 27 vjeç – Trashëgimtar i një zinxhiri ndërkombëtar restorantesh
Në shkollë isha i ndrojtur, nuk doja të flisja për paratë e familjes time. Shkova në shkolla private, por gjithsesi kisha një shumë më të madhe parash në krahasim me moshatarët e mi. Unë gjithmonë kam qenë i vetëdijshëm për këtë, për shkak të rrobave të mia dhe makinave që më merrnin nga shkolla. Edhe njerëzit e tjerë i shihnin këto gjëra. Kështu që shqetësohesha për miqtë që kisha dhe pyesja nëse po kalonin kohë me mua sepse më pëlqenin apo për shkak të parave të mia. Ky dyshim nuk më është zhdukur kurrë. Ndonjëherë pyes veten nëse e dashura ime, me të cilën kam qenë prej vitesh tani, më do mua apo thjesht mënyrën e jetesës që kemi. Unë kurrë nuk kam qenë i sigurt për njerëzit në jetën time dhe kaloj shumë kohë duke menduar për ta, çdo ditë.
Giles, 48 vjeç – Këshillues financiar
I am interested in my girls and their future. I do not spend much time with them or with my wife because of my job, which I love, just as I like to have money. However, I am worried that my family may hold a grudge against me or if my wife is cheating on me. I am also very concerned about global warming because there is no amount of money that can solve it and I wonder what that means for my daughters. Having money makes life easier, but highlights all the other problems, such as family, health, and current world events.