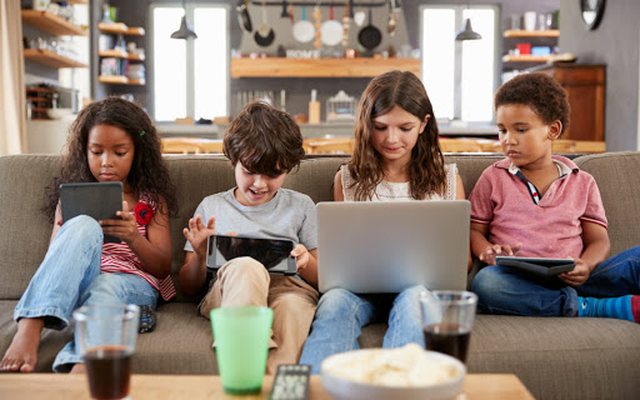 Little influencers on YouTube are advertising unhealthy foods and sugary drinks to other children, amassing billions of views, according to a new study published Monday in the journal Pediatrics. The study demonstrates how advertisers are looking to take advantage of these avenues to market their products to children. "We need to approach influential videos on YouTube with skepticism, we even need to focus on those that are educational or child-friendly," said author Marie Bragg, a professor of nutrition and public health.
The researchers analyzed videos posted by the five most-watched child influencers on YouTube in 2019. They were between the ages of 3 and 14 years old. The study team noted whether influencers played with toys or consumed food, such as McDonald's meals. Of the 418 videos on YouTube that were within their search criteria, the researchers found that 179 of the videos featured food or drink, 90% of those cases showing unhealthy branded items, such as fast food. Those specific videos on YouTube have been viewed more than a billion times.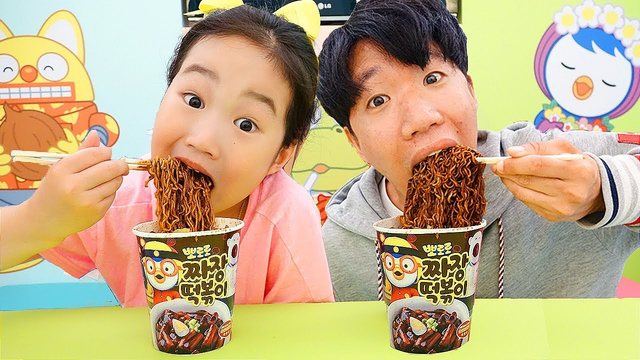 It is important to keep in mind the types of food advertisements to which children are exposed. This is because dietary habits during childhood can have a significant effect, likely to become overweight or develop cardiovascular disease and diabetes in a lifetime, according to the previous study. And as more food advertising takes place on television, companies are increasingly targeting growing audiences on social media sites like YouTube. One of the most important aspects of the study, Bragg said, was simply drawing attention to the fact that the most popular YouTube hosts under the age of 18 often promote products directly and children are often obsessed with the message. Parents may think they are setting their kids up to see another child playing in their backyard, not kids promoting Chicken McNuggets. This is especially true during the pandemic when parents leave their children for long hours on the phone screen so that they have the opportunity to continue working from home.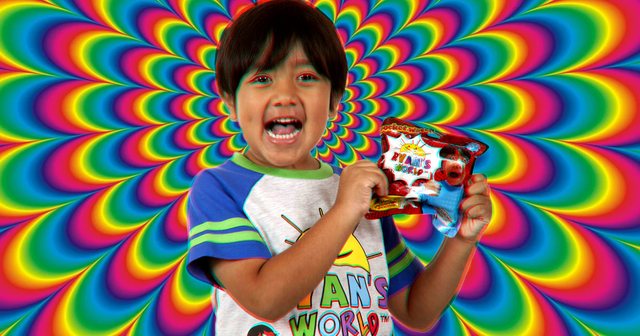 "Ekspozimi i fëmijëve ndaj ushqimit jo të shëndetshëm, pijeve dhe përmbajtjeve të tjera në YouTube duhet të rregullohet," tha Dr. Jenny Radesky, autori kryesor i deklaratës së politikave të Akademisë Amerikane të Pediatrisë për reklamimin dixhital tek fëmijët, përmes postës elektronike. Praktika e personazheve të besuar që promovojnë produkte brenda videove të tyre - duhet të ndalet në YouTube, sepse nuk lejohet në TV".
Një lloj kryesor i videos infulencuese në YouTube, që mund të shfaqë ushqim, është fenomeni i njohur si "hapja e kutisë", në të cilën njerëzit hapin kuti me produkte ndërsa rrëfejnë ose komentojnë për ato që po bëjnë.
"Ndërsa ekosistemi dixhital i të rriturve drejtohet nga të ardhurat nga reklamat dhe dizajni bindës, kjo nuk do të thotë që hapësirat dixhitale të fëmijëve duhet të jenë", shtoi Radesky, i cili është gjithashtu asistent profesor i pediatrisë në Universitetin e Miçiganit. "Ne kemi nevojë për një kod të ri të etikës për fëmijët në SH.B.A."
"Fëmijët e vegjël i shikojnë yjet e këtyre videove si bashkëmoshatarë dhe miq dhe nuk e kuptojnë se arsyeja pse yjet e YouTube janë kaq entuziastë për produktet e paraqitura atje është sepse ata janë reklamues të mirëpaguar."
Këto video mund të jenë veçanërisht të suksesshme sepse shikuesit ndihen sikur kanë një marrëdhënie personale ose miqësore me fëmijën influencues. "Hulumtimet tregojnë se fëmijët që shikojnë këto video kanë më shumë të ngjarë të bezdisin prindërit e tyre për produkte - dhe të mbajne inat nëse marrin përgjigjen jo - sesa nëse shikojnë reklama televizive tradicionale".
Ndërgjegjësimi që shfaqet rreth ndikuesve të YouTube dhe vendosja e produkteve ushqimore në videot e tyre mund të shkaktojë ndryshime në industri, ndërsa yjet vazhdojnë të kultivojnë marrëdhëniet e tyre me adhuruesit e tyre.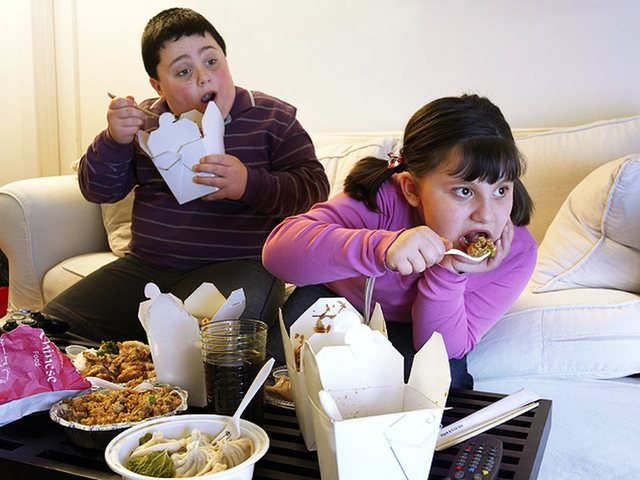 Në një deklaratë, një zëdhënës i YouTube vuri në dukje se kompania ka investuar në mënyrë të konsiderueshme në krijimin e aplikacionit YouTube Kids, i cili nuk lejon përmbajtje promovuese të paguar dhe ka udhëzime të qarta që kufizojnë kategori të tilla si ushqimi dhe pijet nga reklamat në aplikacion.
Zëdhënësi gjithashtu vuri në dukje kushtet e shërbimit për aplikacionin kryesor YouTube, i cili thotë se fëmijët duhet të kenë gjithmonë leje nga prindi ose kujdestari i tyre para se të përdorin shërbimin.
When possible, it is recommended that parents limit the amount of time their children spend watching YouTube, and even that content should be child-friendly or educational. And Bragg argued that pediatricians could help inform parents about ways marketing can be disguised as fun.
" If your child uses YouTube or YouTube Kids," Radesky said, "it will target a lot of advertisers they probably won't understand. Help them be smarter."