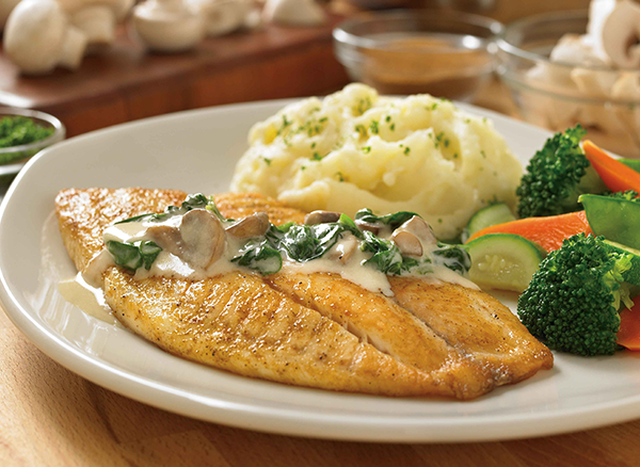 This recipe is a wonderful dish and is also used to accompany fish.
Ingredients
250gr broccoli
320gr spinach
piper i zi
a small package of pana
butter 50gr
fish 500gr
2 eggs
1 limon
water 250ml
Preparation
Finely chop the spinach and broccoli and bring to a boil.
After boiling, place them on a plate.
We take the fish (carp is preferred, but it does not matter much), cut it and clean it.
Cut the lemon in half and cut one part into medium circles about 3 mm thick, while squeezing the rest.
We open a few holes in the surface of the fish with a knife where we place lemon, garlic, also salt and black pepper as desired.
Take the boiled spinach and broccoli and mix them with the shredder together with the eggs.
Toss the panna cotta and mix.
Then we take the fish and fill it with the mixture and squeeze the remaining half of the lemon inside the fish, but also in the pan which we grease with butter.
Before placing it in the oven, add 250ml of water.
Let the pan stand in the oven for about 45 minutes and it is ready.
Advice
Goes accompanied by rose red aroma wine.