A photo of Kiara Tito and Young Zerka, which signifies a relationship between them, has been circulating this week on social networks. Both of these characters of the Albanian showbiz were invited to the show 'Shiko Kush Luan'.
The couple became part of the sentences contained in the phone challenge and one of the sentences was to post in "insta-story" a photo of each other and write '#DateSeeKushLUAN'.
Despite this game, throughout the show there was a 'click' between them. After the question: would they really consider it a 'date', in reality, since both are single, Kiara answered positively, and Zerka confirmed it. The challenge closed with a rather sensual jump.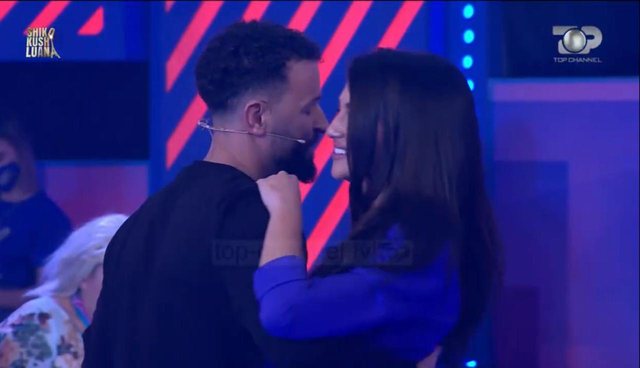 The couple have often been rumored in the media for their privacy, especially for love relationships. Kiara for the connection with the singer Butrint Imeri while Zerka for the connection with the singer Ronela Hajati. They were placed opposite each other in the phone game. Kiara and Zerka had as punishment in this game to reveal messages with the two singers.
Both had deleted the conversations as they belong to the past. Zerka had even deleted Ronela's name from the phone, while Kiara, unlike him, had only deleted the conversation, but not Butrint's number.