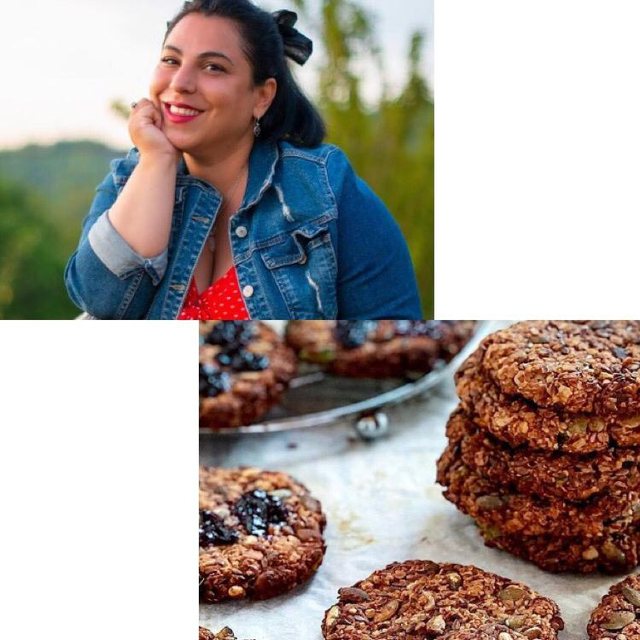 If you are trying to lose a few pounds or maintain the weight you have, you should know that you do not have to give up the pleasures of life. There are plenty of good things you can do at home, keeping track of the calories and ingredients you choose.
A delicious and healthy recipe for integral biscuits with oats and seeds is shared with us by Mirela Andoni.
Ingredients you need:
200 gr oat leaves
50 gr soft butter
50 ml of water
50 gr tahini
59 gr honey
40 gr of fara why
60 ripe pumpkin seeds
4 chopped wild glyco figs
60 fara lini
2 tablespoons pink jam
cinnamon
Method of preparation:
Mix them all together until a mass is made. We wash our hands with water and form small balls, flatten them with our hands and place them in a pan with baking paper. Bake for 25 minutes at 180 degrees or until they turn brown. If you want them more crunchy, lower the temperature to 150 degrees and place baking paper on top, so they will dry and not take on too much color. We cool them completely and enjoy them during the day especially when we need more energy than the good one.
View this post on Instagram