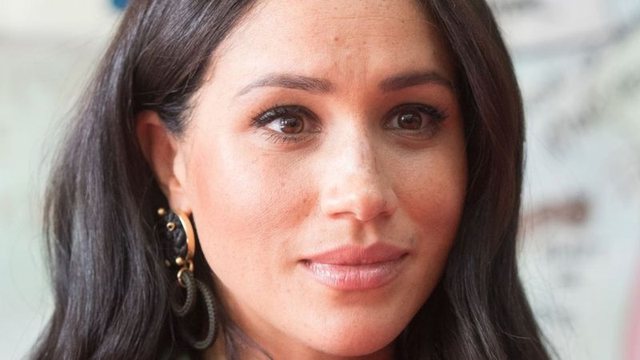 "It was a July morning that started like any other normal day: I make breakfast. I feed the dogs. I take vitamins. I find the missing socks. I tie my ponytail before I take the boy out of bed. After I changed his diaper, I felt a sharp cramp. I fell to the floor with her in my arms, placing a lullaby to keep us both calm, her cheerful melody was a stark contrast to my sense that something was wrong.I knew, that as I hugged my baby first, I was losing the second.A few hours later, I was in a hospital bed, holding my husband's hand.I felt the numbness of his palm and I kissed the joints, wet from our tears ... how we would recover.
Seeing Harry's broken heart as he tried to gather the broken pieces of my heart, I realized that the only way to start healing is to first ask, "Are you okay?"
This year has broken us all in many ways. Loss and pain have plagued each of us. We hear many stories: A woman starts her day, normal as any other day, but then gets a call that she has lost her elderly mother by Covid-19. A man wakes up feeling good, maybe a little tired, but nothing extraordinary. It is positive for the coronavirus and within a few weeks, it - like hundreds of thousands more - dies.
When I was in my late teens, I sat in the back of a taxi rushing through the noise of Manhattan. I looked out the window and saw a woman with a stream of tears talking on the phone. She was standing on the sidewalk, living a private moment very publicly. I asked the driver if we should stop to see if the woman needed help. He explained that people there live their personal lives in public spaces. 'Do not worry, someone will ask him if he is OK.'
Now, all these years later, in isolation and confinement, grieving the loss of a child, I think of that woman in New York. What if no one stopped? What if no one had seen him suffer? What if no one helped him? I would like to go back and stop. This is the danger of living 'in a hurry' - where sad, frightening or sacred moments are all lived alone. No one stops to ask, "Are you okay?"
Losing a child means keeping an almost unbearable grief, experienced by many, but spoken by a few. From the pain of our loss, Harry and I discovered that in a room with 100 women, 10 to 20 of them would have suffered from miscarriage. Yet despite this shared pain, conversation remains taboo, filled with shame (unjustified) and perpetuating a lonely cycle of mourning. Some have boldly shared their stories; they have opened the door, knowing that when one person speaks the truth, it gives everyone else the courage to do the same. We have learned that when people ask us how we feel and when they really hear the answer, with an open heart and mind, the burden of grief often becomes lighter - for all of us.
So for these 'Thanksgiving', we are planning a different holiday than before - many of us are separated from loved ones, are alone, sick, scared and maybe struggling to find something, something, to be grateful for - let's commit to asking others, "Are you okay?".
We are physically distanced, but the truth is that we are more connected than ever because of everything we have endured individually and collectively this year. We are adjusting to a new normal where faces are hidden by masks, but this is forcing us to look into each other's eyes - sometimes filled with warmth, sometimes with tears. For the first time in a long time, as human beings, we are really seeing each other. Are we okay? We will be.