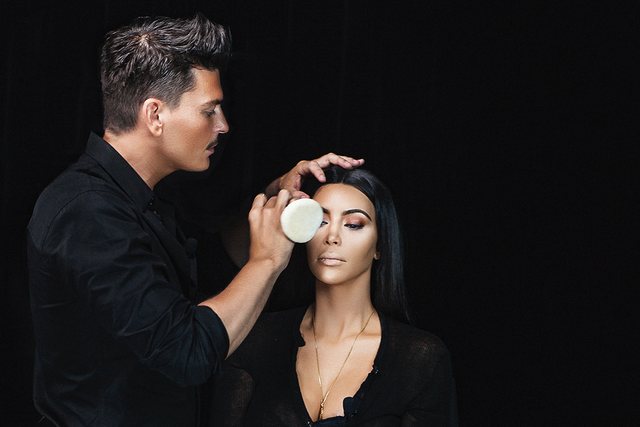 According to some studies, eyes are the first thing people look at when trying to determine your age. Therefore, every time you put on makeup, think about what tricks you seem to use to make the area around your eyes look full of life and fresh. We are revealing to you some of the tricks of professional makeup artists.
Lighten tired eyes with a nude pencil
This is a trick used by many make up artists. Swipe a nude pencil along the bottom line of the eye, says makeup artist Jami Svay, who has worked with Julianne Moore and Freida Pinto.
"Unlike dark colors, which can reduce the eyes and highlight redness, nude color does the opposite, making the eyes look smarter!"
Use a gold primer to camouflage the lines
Before applying makeup, apply a silicone-based primer with gold-colored particles.
"Gold particles deflect light from the face, blur fine lines, while silicone creates a shield on the skin that prevents makeup from penetrating the skin and highlighting wrinkles."
"Mask" the black eye circles with a concealer triangle
Draw a triangle upside down from the bottom line of the lashes to the top of the cheekbones and use a sponge to spread it. This will make the black circles magically disappear.
"Thicken" the lashes with two-tone mascara
Just as hair becomes thinner and thinner with age, so does eyelashes - adding years to our appearance. Svay's solution to increase lash volume in seconds is: First, apply a layer of dark brown mascara all over the lashes; let dry. Then apply a layer of black mascara just on the lashes.
"This ombre effect gives the lashes depth while drawing attention to the tips, creating the illusion of fuller and longer lashes."
"Lift" the eyelids with a 3-step technique
"Painting the lid with glossy neutral tones creates the illusion of an eye lift," says Svay. How do you achieve this?
Step 1: Using a 3-tone palette, place the lightest tone in the inner corner of the eye and along the arch of the eyebrow.
Step 2: Brush the middle tone all over the lid to highlight the eye while creating a smooth base.
Step 3: Apply the darkest tone to the corner of the eye (the area between the lid and the brow bone) to create a "shadow" that helps the skin "pull" visually.
Adapted from Woman's World