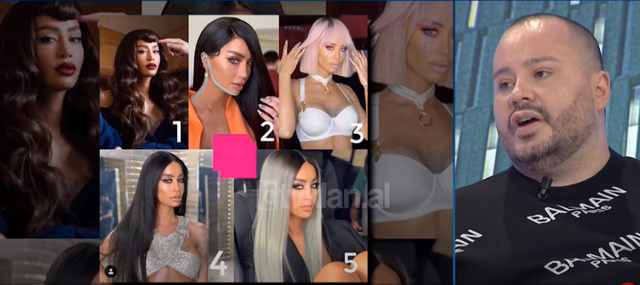 Well-known make-up artist from Prishtina, Arbër Bytyqi, was this afternoon invited to "Rudina", on TV Klan, to share with the public some of the secrets of his profession for several years, but also to tell more for himself and his life outside the profession.
Grimieri has told the tragic story of his life, the short-term loss of his 32-year-old brother and later his father, the close relationship he has with his mother and the sacrifices he had to go through during his journey.
Among other things, Bytyqi has shown that working with celebrities is not so simple, also because they have high demands for their appearance on stage, in video clips, as well as in other public appearances. Among some names, the famous makeup artist has singled out some Albanian singers, such as Era Istrefi, Dafina Zeqiri, Dhurata Dora, Tayna, etc.
"Era is one of the characters who knows exactly what he wants, comes with photos or has something to inspire, is bold, has a lot of taste and, in general, knows how to do make-up very well. It is a challenge to work with Era, because she has also worked with very well-known make up artists, so it is a lot of fun to work with her.
Arbër Bytyqi also spoke about the projects he has realized with Dafina Zeqiri. He told more about the singer showing her tastes for makeup.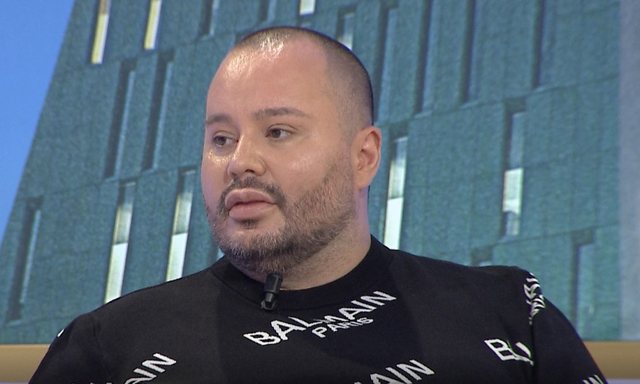 Rudina Magjistari: Why do VIPs choose you, what do they find in your work or in the way you work?
Arbër Bytyqi: Everyone has reached a point where they can trust me. Not only in terms of make-up but also in general in terms of fashion, clothing, hair styling. Social relations have also been created, but it is normal that the experience arrives after several years of working together and it is normal that they feel more comfortable.
Rudina Magjistari: I want to single out Dafina Zeqiri with her video clip from last year in which you realized 5 different images of her. Tell me a little, what inspired you to realize these 5s and why did you come in this form?
Arbër Bytyqi: Qëllimi ka qenë të paraqit Dafinën në 5 forma të ndryshme, me 5 Dafina të ndryshme. Në përgjithësi grimet kanë qenë pak më shumë eksperimentale, pra kemi shkuar në kombinim me paruket, me lentet, me flokë. Idea është vendosur paraprakisht dhe realizimi ka qenë për një ditë e gjysmë, kemi xhiruar. Kështu ka qenë një sfidë më vete sepse ka qenë bashkëpunimi im i parë.
Rudina Magjistari: Pra për një ditë e gjysmë ti ke realizuar 5 lloje grimi dhe ndërkohë dhe xhirimet?
Arbër Bytyqi: Po, kemi punuar pa ndalur dhe ia kemi arritur qëllimit.
Rudina Magjistari: Na trego ndonjë sekret për Dafina Zeqirin, në çështje me make-up, diçka që nuk e dimë.
Arbër Bytyqi: Dafina Zeqiri is a real artist, she explores with her appearance. Whatever you decide on make-up is never opposed, it is to change and look different. In everyday life she does not wear makeup at all, she has a very clean face and does not put on make-up at all. Only when he goes on stage.