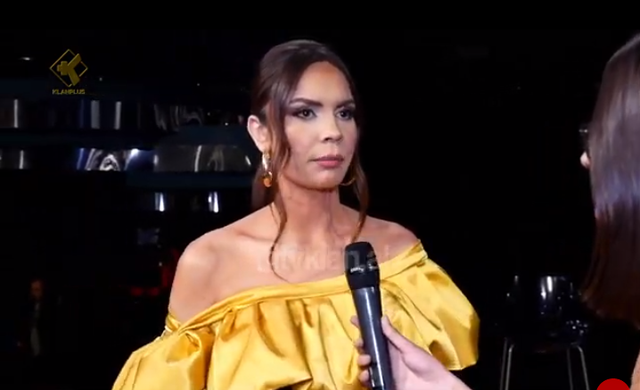 Despite being one of the girls, for whom Saimiri had expressed and shown his consent, Ariana left this Monday without a rose from "Love Story". Although he had felt it, he found it difficult to cover his emotions and "anger" even in front of the cameras.
However, after the elimination, she received three roses from her friends who continue to be in the race; Angel, Flavia and Suela.
In an interview for "Daily Love Story", Ariana, the contestant that Saimiri had sympathized with for her beautiful body and seductive dances, does not reveal much about the reasons that may have pushed the prince of the show towards her elimination. She says she expected to leave this week, but prefers not to reveal the reasons: "There are some reasons that only he and I know, I do not want to share them with the public, but I want to say that could be the reason he said (we only had physical attraction)… " - says Arjana emphasizing that, in fact, Saimiri did not give her the opportunity to tell her who she really is: " He did not give me the opportunity to know me more, to know "My inner world or my real life, he did not want and that was all."
But he left the show with some hostages, although he does not want to confess them either: "I have many things left hostage that I would like to say to him, but I will not tell him. I want him to understand everything tomorrow, the day after tomorrow. That's it. "
Asked which of the girls she now sees Saimir with, Ariana would prefer to be one of the three competitors she now calls her friends; Flavia, Angel or Suela: "Why not?"
One of the three? "Let him say it himself better, let us leave it to Saimir irit."