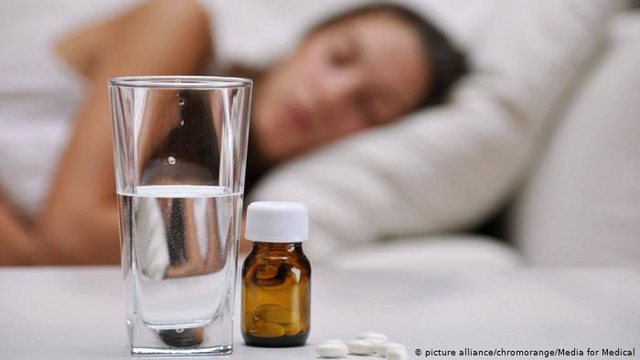 Muscle aches, fatigue, mental health problems: According to a long-term study from China, two-thirds of those seriously ill with COVID-19 suffer the effects of the disease six months after infection.
A new study proves that even those who have passed the infection and are officially cured, often just are not: healthy. Muscle aches, fatigue, mental problems such as fear and depression are among the most common long-term consequences of a SARS-CoV-2 infection, the researchers wrote in the results published in the scientific journal Lancet.
According to the study, nearly two-thirds of patients treated in hospitals, even six months after acute illness, suffer from various symptoms. "Our analysis shows that most patients, after discharge from the hospital, have to live with at least some of the effects of the virus and underline the need for post-COVID-19 care, especially for those who have had a severe infection," says Bin. Cao, one of the study authors and deputy director of the National Clinical Center for Respiratory Diseases.
Scientists observed 1733 infected, who had passed the infection from January 7 and May 29, 2020 at Jin Yin-tan Hospital in Wuhan city. Patients were on average 57 years old, 52% of them were men, 48% women. Most patients (1172 people) had needed to receive oxygen.
From mid-June to early September last year, patients were screened again. The scientists found with the help of questionnaires, laboratory values ??and physical fitness tests, that 76% of them showed at least one symptom, which accompanied the patient since infection.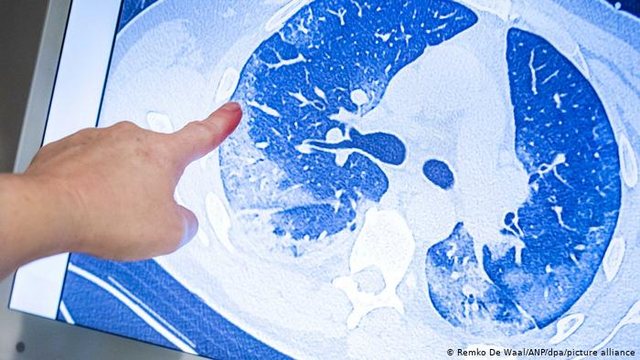 Tired and weak
63% reported feeling muscle weakness and fatigue, while 26% had trouble sleeping, feeling fear or depression. Scientists noticed that women had to deal more with mental health problems than men.
Laboratory tests also showed that 13% of patients who had had normal kidney function during their hospital stay showed reduced kidney function at follow-up check-ups. In severely ill patients, however, even a few months after the illness, a limited lung function was observed and the insufficient supply of oxygen to the body was noticeable.
The study by Chinese scientists agrees with the results of other studies on the effects of COVID-19, but other scientists also note its weak points.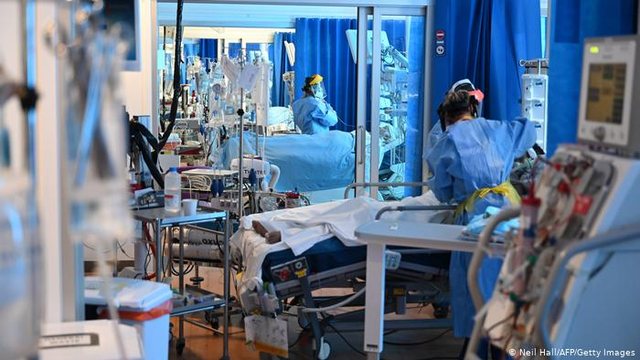 More scientific research is needed
Thus for example in the study the participation of testers with lung or heart disease was relatively low. The data for this are not based on the research of researchers, but on the data of the patients themselves. There may have been misjudgments here. Also those with mild symptoms were not part of the contingent studied, because this group was not sent to Jin Yin-tan Hospital but to other hospitals.
"This fact may not give an accurate estimate of the number of people suffering from the long-term consequences of a COVID infection," says Jördis Frommhold, director of the Respiratory Diseases and Allergies Department at the MEDIAN Clinic in Heiligendamm. This clinic provides physical rehabilitation for patients who have undergone COVID disease.
According to Frommhold, there is a third group among patients who almost do not notice the infection and those who are completely healthy after it. "These patients have a mild development of the disease, stay in the hospital for perhaps a while, and only show certain symptoms after one or three months," she said. But Frommhold has also seen patients with neurological problems, joint pain and hair loss.But they all have one thing in common: they are very insecure because they do not understand, what is going on with their body.
More studies for more help
Frommhold is therefore pleased with any study on the long-term consequences of COVID-19 disease. Most of the 300 people who have been to her clinic for physical rehabilitation so far are between the ages of 30 and 65 and are unable to fully return to working life and do not enjoy full health.
"People who have had the infection with minor symptoms and later suffer from delayed symptoms often do not know where to go," says Frommhold. Family doctors often can not help, and offers for follow-up treatment only exist for those who have had a severe infection. According to her, it is very important to clarify which symptoms may appear. -19 in humans./DW/