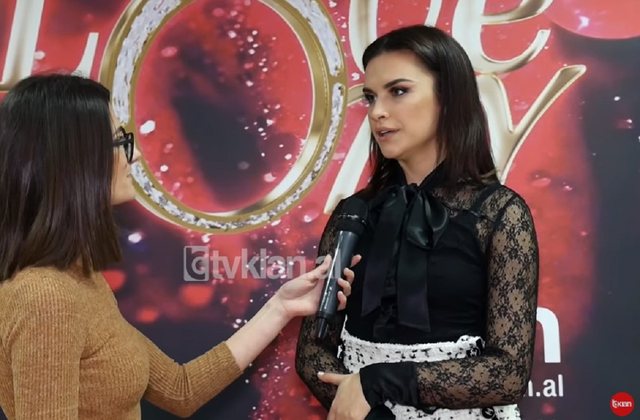 In an interview for the "Daily Love Story" program, Angel, one of the girls who had several meetings with Saimir, also talked about last week's meetings and the kisses that Saimiri had exchanged with Flavian, Mary and Generda.
She quoted the words of opinionist Jerina Lalaj, when she said that the competitors of "Love Story" are 'chess players', implying that in the end they will all come out one by one.
" It seems to me that we Love Story girls are becoming more emancipated, but I do not know. As Jerina said, we are all chess players and when we arrived, we took things into account. "My ego would not accept the kiss," said Angel after asking how he felt when Saimiri kissed the girls in his meetings.
Asked if she would behave differently with Saimir already that he has kissed some of the girls, Angel said he is confused.
" It simply came to our notice then. We were 18 girls, I can not call Saimir my partner, but I want to kiss my partner. I am a little confused ", - emphasized the beauty from Gjirokastra.
Further, Angel stated that she would not kiss Saimir, as she has more respect for herself than for him.
" No, because in the first place, before I have respect for Saimir, I have a lot of respect for myself and I do not want to do that , " said Angel.