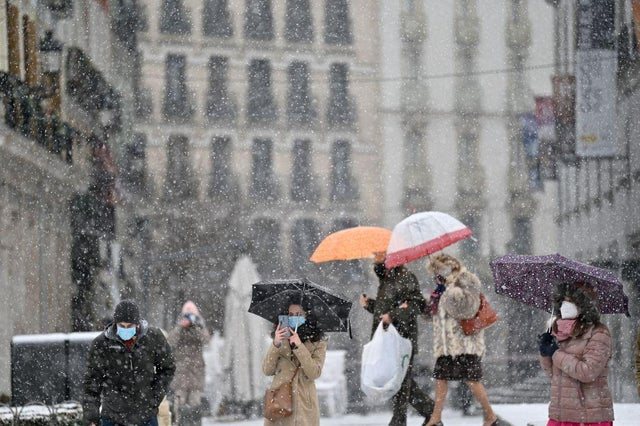 The "Filomena" storm that covered part of Spain with snow is heading to the Balkans. Road, rail and air travel were disrupted as authorities said Spain was facing "the strongest storm in 50 years".
Madrid, one of the most affected areas, has reached up to 20 cm of snow. Further south the storm caused rivers to 'burst' off their shores. There were at least 7 dead in all of Spain.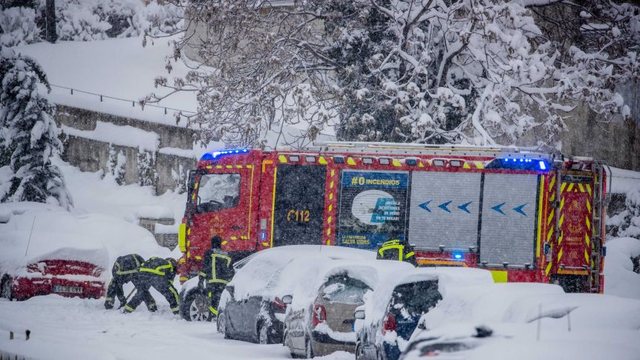 Albania will be affected by Filomena and the frost in our country starts today. Meteorologist Meteoalb Adiola Bani has made the weather forecast where he says that the country will be covered by extremely low temperatures, up to minus 13 degrees in mountainous areas. She says northeastern areas and remote areas will be most affected.
"The storm is predicted to come today around the Balkan countries and Albania, in fact it is not that we expect to have significant amounts of snowfall, mostly clear weather. The whole theme of these days will be the thermal values, which will bring extremely low temperatures.The thermometer is expected to drop to minus 13 in the mountainous areas and mainly the northeastern areas will be slightly more affected and the remote areas, where the thermometer will mark minus 13. It is expected that on Friday and weekend "the whole of Albania should be frozen", said Bani.