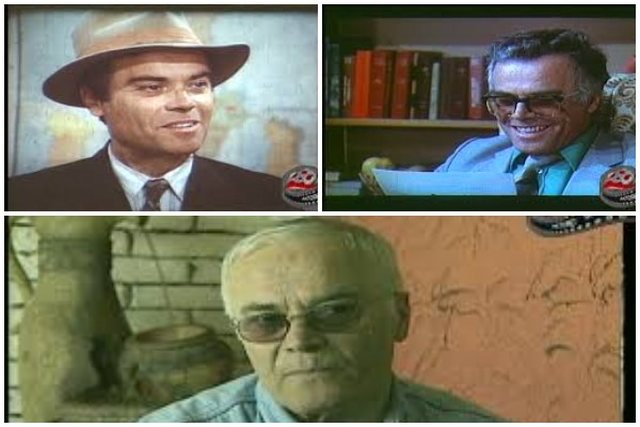 Well-known actor and director Andon Qesari passed away this morning. The actor passed away at the age of 78 after a long battle with an illness, which unfortunately he could not overcome.
The sad news was made public by the actor's son, Edon Qesari, who said that last year his father's health condition had worsened.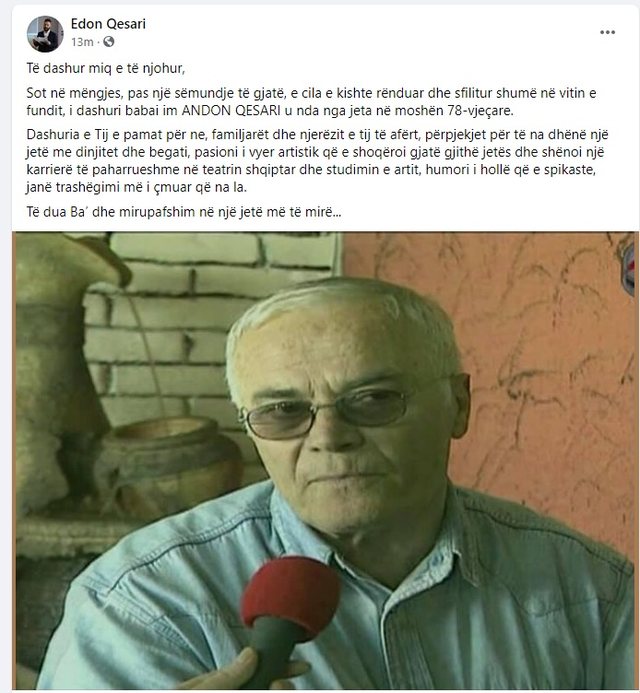 Andon Qesari, was born in Qeparo on June 27, 1942 and has acted in many films and plays over the years. Among the most popular roles we can mention Besnik in "Mark Me and Me", Fen in "Furnalta". Later performed Vurmi "Intrigue and love", Qamil Bey "The era before the trial", Alexi "The patient doctor", Luigi "The tragedy of Deas", Zeus "Prometheus", Father Cormili "Monserati", Chairman "The visit of the old lady", Xanthi "Aesop", Commissar "Opertunescu", Capulet "Romeo and Juliet", Berlin "Visit of the inspector", Count "Fernando Krafi wrote me a letter", etc.
He has also acted in several feature films. Caesar has also been successful as a director in: "Korça Carnivals", "Palace 176", "Under the stage lights", "In life", "Titanic Waltz", etc. He was honored with the title "Merited Artist".