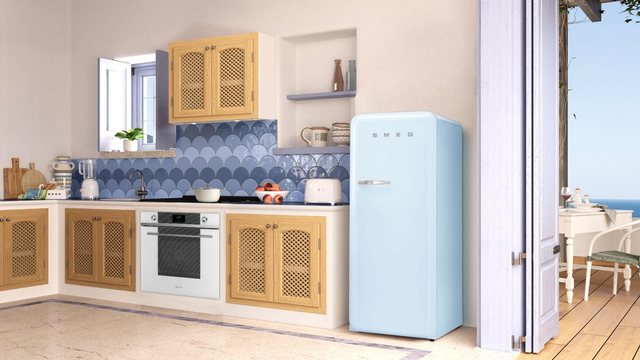 The kitchen has played a very important role over the past year. For some, it has served as an oasis of calm, escaping the unexpected, a place where creativity and imagination are unleashed. For others, a space where you can always find something to do. Despite the mentality, we all spent time like never before in the kitchen, the more time we spent, the more demands and desires arose within us.
We wanted more of our kitchen, we wanted more color, we wanted more style, we wanted more technology. Equipment that until yesterday we had seen as ordinary, today we know can be extraordinary.
We all deserve a kitchen, which will be the heart of the house, to gather in the family, to rejoice among friends, to create memories, be it the kitchen of the apartment in the city, the house on the beach or the villa on the mountain.
Proposition 1: Your house on the beach
We are officially introduced to the summer season, long days, seaside nights will be the buzzword for the coming months. Therefore and the first suggestion will be for your house on the beach.
Nature, sea, whiteness and pastel will be the main elements on which our proposal for the beach house will be based. The Fab28 refrigerator, SMEG icon with a pastel blue color, brings to the kitchen the blue of the sea, which together with the oven, the piano and the hood create everything you need for your kitchen on the beach. Your task now is just to create memories in it.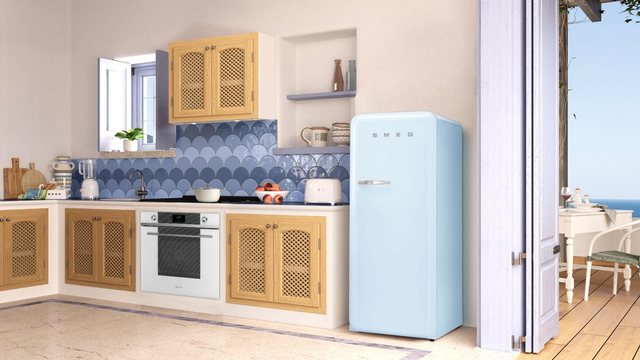 Proposition 2: comes for the house in town
City life is dynamic, so we propose for you an all white kitchen with elements of classics, which are timeless and will always look beautiful in your kitchen.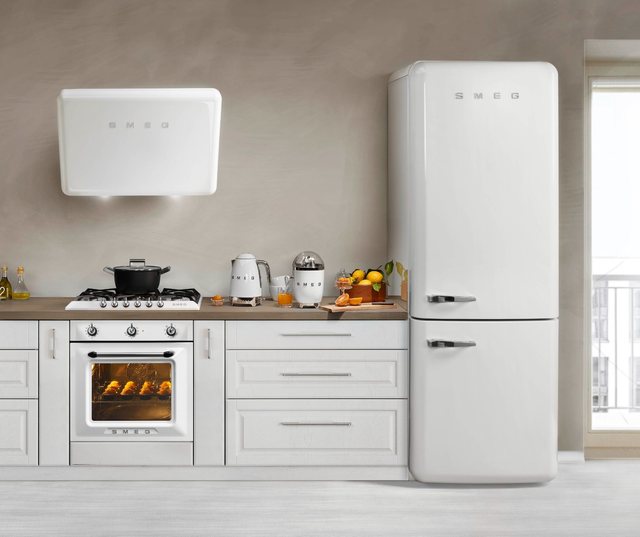 Products in the photo: SMEG FAB32 Fridge, SMEG Oven, Vintage Victoria Collection, Gas or electric Pianura.
The third proposal - for the villa on the mountain
Combining nature with style and technology, combining classic and vintage with color sparks from small appliances and the iconic FAB28 fridge this time pastel pink. For a kitchen that will leave everyone speechless.