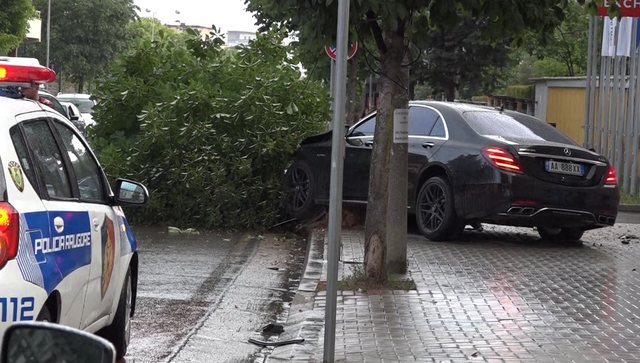 A serious event was recorded yesterday afternoon on "Xhanfizo Keko" street in Tirana. A vehicle driven by a 19-year-old identified as Jehon Brecani, lost control of the vehicle and crashed into a 24-year-old woman, who was walking on the sidewalk.
According to the information, the young woman is in serious health condition, while she also lost one leg due to the strong collision. She is currently undergoing surgery.
Meanwhile, the 19-year-old has been accompanied by police and is being questioned about the circumstances of the accident.
It is also learned that the arrested Jehon Breçani is the son of the former Police Director, Erzen Breçani.