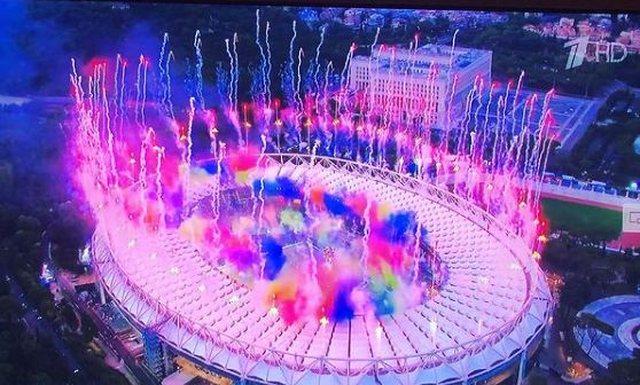 "Euro 2020" has raised the bar in Rome tonight with a magnificent ceremony from the stadium "Olimpico" in Rome, combined with virtual performances. Those who will kick the first ball of this magnificent competition will be the host Italians and the Turks.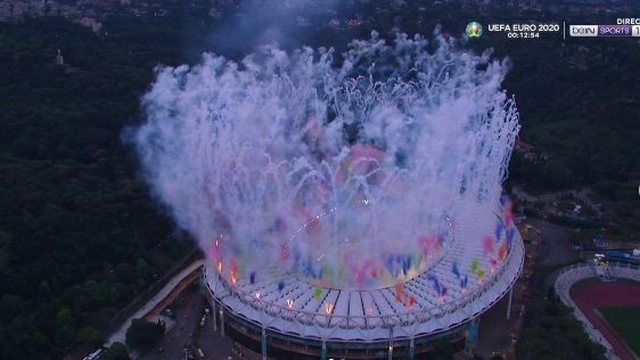 The event postponed for a year and eagerly awaited by sports fans, a spectacular ceremony was organized. Those who welcomed the fans were the two icons of the capital footballer, Francesco Toti and Alesandro Nesta, respectively the former captains of Rome and Lazio.
The two world champions led the crowd and followed a trajectory of a soccer ball that the two world champions in 2006 released into the sky along with 14-16 thousand spectators. At the same time over their heads and over the sky of the stadium "Olimpico" passed quickly and with acrobatic movements "Tricolor Arrows", the military team of the air force, which painted the sky with the Italian flag.
View this post on Instagram
Meanwhile, on the playing field were also present the music band of the Italian State Police, with the historical uniform, who while playing their notes, saw at the same time the rising of 24 giant balls in the sky, the symbol of every national team participating in " Euro 2020 ".
View this post on Instagram
Also present was Andrea Bocceli, who sang Turandot's aria, "Nessun dorma", while the 24 giant balls created a single ball, as a symbol for the united home of "Euro 2020", during this still difficult period for the world, ahead that colorful fireworks would explode in the sky, on the roof "Olimpico".
View this post on Instagram
The ceremony continued with the anthem "We are the people", a song created by Martin Garriks, Bono and The Edge, who performed virtually, uniting the emotions of fans in many parts of the world.