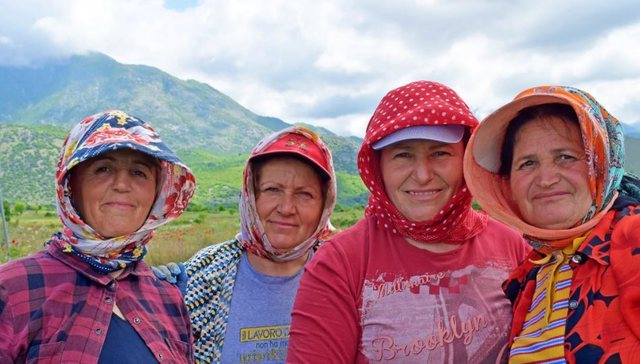 Elizabeth Gowing recounts her journey to the north of Albania, in Kukës where flowers are collected, medicinal plants which are reflected in the beauty creams of international companies. For BBC Travel she recounts conversations with some of the women working at the top of the mountains, escorts, requests and a visit to the house of one of them: 'There is a terrible saying from the Kanun of the traditional rules of Albania: "a woman is a booty for be well used ". But here, women with their headscarves and long black braids were the ones who made good use of their belongings. '
By Elizabeth Gowing
While Albanian wild plants are sought after internationally, the industry offers great economic opportunities and independence for women like Donika Musaj in Kukës.
It was a hurried start to my morning trip and meanwhile I was looking for some sunscreen. I got on the bus, I was leaving the Albanian city of Kukës and I was warned that it would be a two hour trip with 'disturbances'. The bus was crowded. The passengers had clean skin and excellent bone structure, which I am used to seeing in the men and women of the mountainous regions of northern Albania, but their luggage surprised me.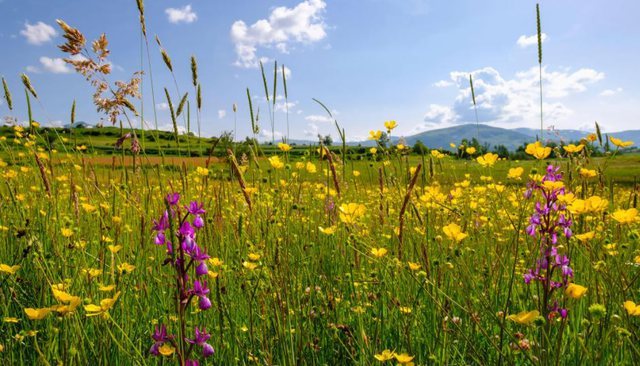 There is a terrible saying from the Kanun of the traditional rules of Albania: "woman is a booty to be used well". But here, women with their headscarves and long black braids were the ones who made good use of their belongings. Next to me, a woman had a bag of fresh white bread, just out of the oven. In front of her was the woman I heard debating with the driver about putting on a large sheet with bounces and flowers, some of which had filled the floor of the bus.
Fortunately and to my curiosity, I met the woman who introduced herself to me as 'Naim's wife'. She was a plant expert and the lady of the sheet who was returning home from Kukes. He told me that the plants were already in demand without stalks and that he would give the latter to the sheep when he returned home.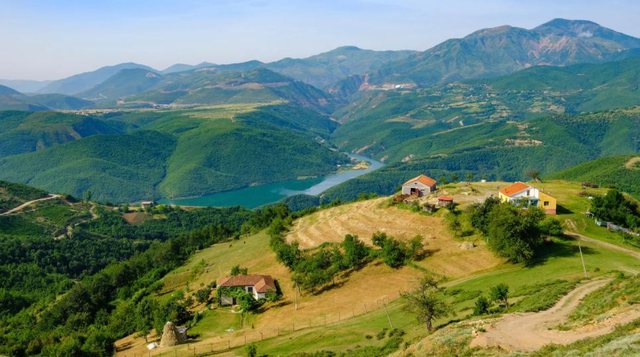 Bimët që kishte mbledhur ishin medicinale dhe janë pjesë e një tregu të madh ndërkombëtar. Më tregoi lulen e verdhë që njihej si lulja e gishtit, pasi sapo ta merrje në duar mblidhej si gishtat e dorës. Një euro për kilogram ishte.
Një tjetër kishte mbledhur lule murrizi. Unë ndërkohë po mësoja më shumë, edhe për fshatin. Të gjitha lulet që këto koleksioniste mblodhën, përfundimisht u larguan nga malet dhe zbritën në Kukës për t'u shitur për eksport. Fshati i njohur si Çaj është tipik për pjesën më të madhe të Shqipërisë, është 77% malor dhe përfiton nga një klimë dhe tokë mesdhetare me fare ndotje kimike.
Të gjithë këta faktorë i bëjnë bimët e mbledhura të egra shqiptare veçanërisht të kërkuara ndërkombëtarisht. Industria ofron mundësi të mëdha ekonomike për gratë që ishin në autobusin tim, megjithëse të korrat e tyre duhet të përmbushin standardet ndërkombëtare si p.sh. të mos kenë shumë material të papërdorshëm - si kërcell.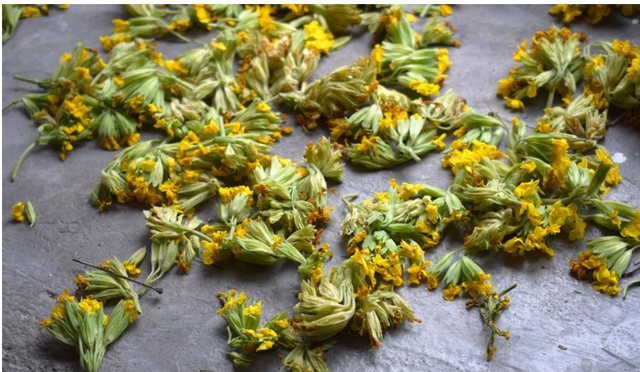 Kur mbërrita në shtëpinë e familjes së Donika Musaj, Bujtina Musaj, shpresoja se mund të përshëndetesha me nënshkrimin "çaj mali", një pije qetësuese, e verdhë si drita e llambës, që është bërë nga bima e hekurit, Sideritis syriaca. Në vend të kësaj më shërbyen një tisane më të errët, të bërë nga boronicat e thata. "Ne kemi mbledhur 100 kg boronicë vitin e kaluar," tha Musaj ndërsa piva lëngun e antioksidantëve me kënaqësi.
Kjo familje dhe ato të përfaqësuara në autobus ishin vetëm disa nga më shumë se 100,000 familje shqiptare të përfshira në kultivimin ose korrjen e bimëve medicinale dhe aromatike. Në të gjithë vendin, kjo është afërsisht një në çdo shtatë shtëpi të lidhura me këtë sektor, i cili gjeneron deri në 28 milionë dollarë në eksporte. Midis viteve 2018 dhe 2019.
"Eja të shohësh", tha Musaj dhe më çoi lart për të më treguar kontributin e fundit në atë tonazh të madh bimësh. Ballkoni i saj i sipërm dukej si livadh. Kishte bërë një qilim me lëpusha që thahen në ajrin e ngrohtë të verës. Ajo i kishte lidhur dhe nuk kishte rrezik të binin.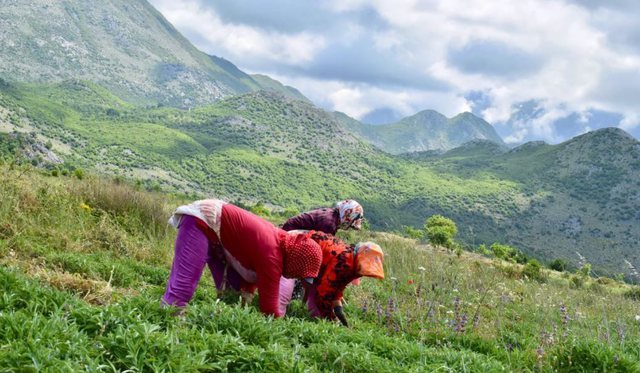 Nga Kukësi, përmes ndërmjetësuesve dhe eksportuesve, bimët e tyre shkonin në kompanitë jashtë vendit që janë të uritura për një cilësi të mirë të 'primula veris'. Përdoren si toners, serume dhe maska sysh me epitete si "shkëlqim" dhe "përsosje e lëkurës", "shkëlqyes" ose "anti-plakje", por ato produkte që ne shohim në revistat tona të bukurisë varen nga procesi i tharjes në këto ballkone shqiptare. Mendova për kremin që vura këtë mëngjes dhe pyeta veten se sa orë u desh për ta bërë.
As I traveled further north in Albania, along the way I found another group of women with fresh complexions pulling their leaves. They said they had traveled from a nearby village called Gruemirë - the name translates as "Good Woman". They were working with helium and I asked if I could take a picture of them.
"Yes, but please make me look beautiful," said one of them with a smile. Was I forced to do it? In fact he had the beauty secret in his hand.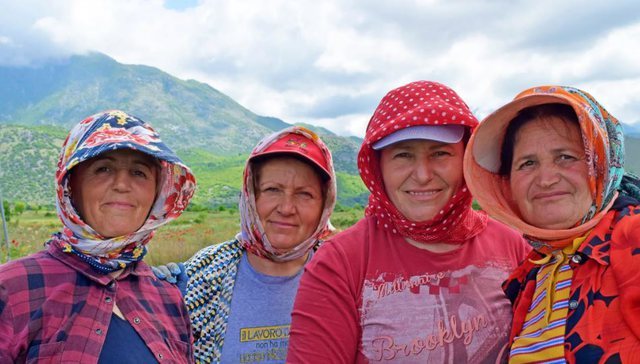 BBC Travel
Received from Tiranapost.al