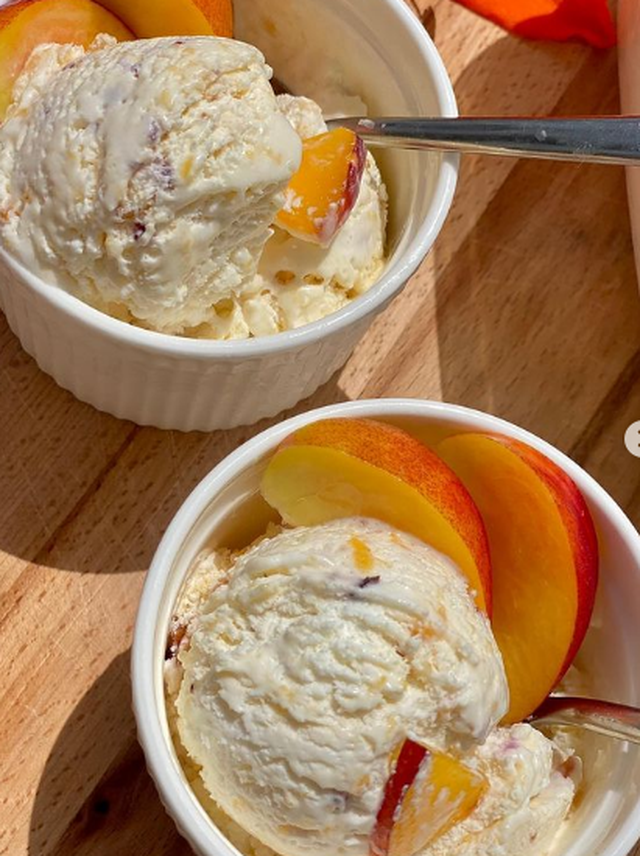 The favorite summer cake for everyone is without a doubt ice cream, which is not only delicious but also refreshing on hot days. But did you know that preparing them is easier than you might think ?!
The ice cream recipe is brought by Erida Kabashi, who suggested that you accompany it with peach cake. You can make ice cream with any fruit you want, but in this case Erida has preferred peach ice cream.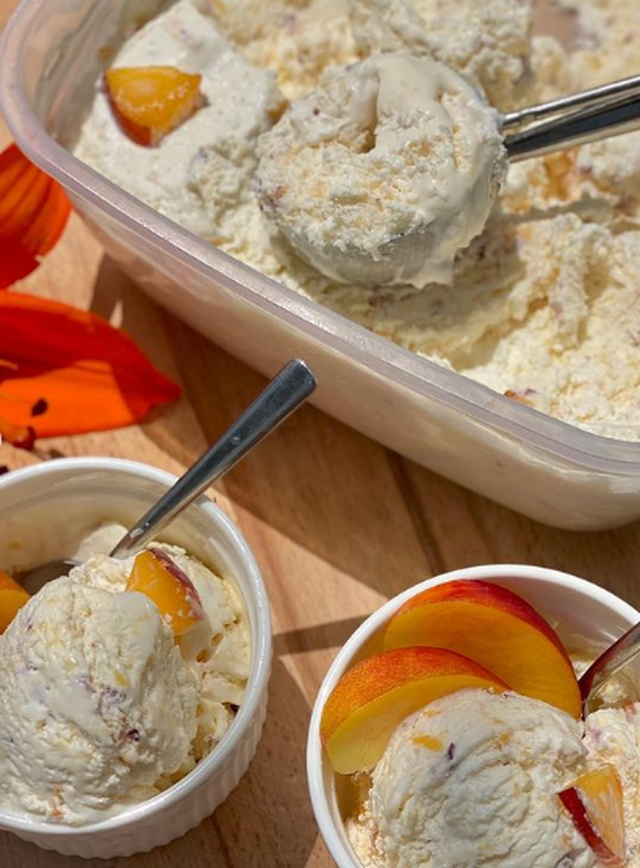 Ingredients you need:
500 ml pana for cakes
300 ml condensed milk (panda)
2-3 peaches
1-2 tablespoons sugar (optional)
Method of preparation:
Beat the panna cotta for 4-5 minutes with a hand blender, until it becomes like a creamy foam.
Add the condensed milk and mix.
In a blender, grind 2-3 peaches with 1-2 tablespoons of sugar and then add to the ice cream, as seen in the video in the following post.
Cover with plastic bag and refrigerate for around 7-8 hours, or overnight.
You can also add dried fruit or peach pieces if you wish.
View this post on Instagram