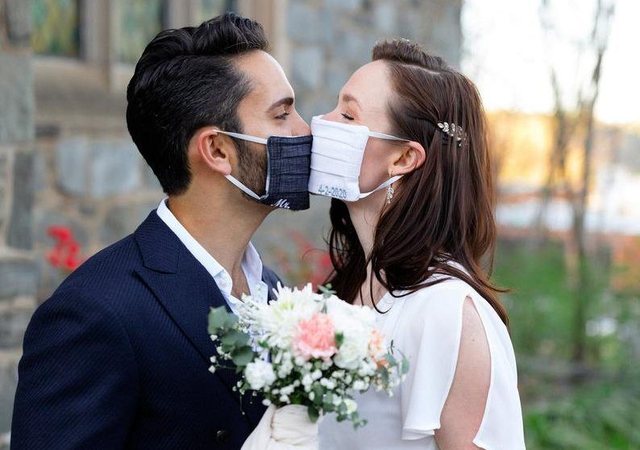 The number of marriages over the past year marked a drastic decline due to the pandemic.
According to INSTAT data, last year around 17 thousand and 500 marriages were performed throughout the country, according to official data obtained from the Civil Registry with a decrease of about 22 percent, compared to 2019. Many marriages were postponed in time due to restrictive measures and prohibition of gatherings, as the ceremonies could not be performed.
The average number of marriages in the country in a normal year is 22-23 thousand, but in the following years this rate will decrease due to the decrease of the young population.
In women, about 50% of marriages are performed by the age of 24, and by the age of 29, 78% of them have been performed. This also explains the relatively young age (compared to men) in marriage for women which is 27.7 years old.
For men, 52% of marriages take place up to the age of 29, and 81% of marriages up to the age of 34. The average age of marriage for men is 31.1 years.
The marriage rate of women by age group over the years shows that there is a decrease in the marriage rate up to the age of 24 years. This also explains the increase in the average age of marriage for girls.
The number of girls married before the age of 18 during 2020 is 16. This number has decreased compared to a year ago, when 20 marriages of girls under the age of 18 were registered. The percentage of married girls between the ages of 15 and 17 is very low, while it marks the highest values ??between the ages of 18 and 19, respectively 6.4% and 5.5%. While boys do not have marriages before the age of 18 and the percentage of boys married at the age of 18-19 is below 1%.
Albanians still remain traditional in terms of marriage as an institution. Marriage remains an important episode in life and in many cases ceremonies take up a significant portion of a couple's life.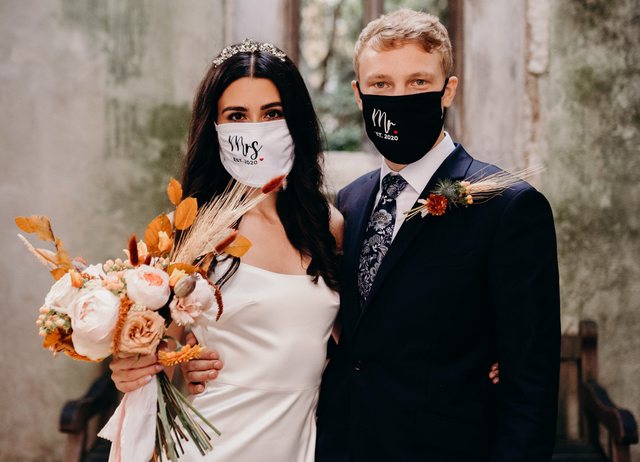 Në vitin 2018 Shqipëri ishte vendi me numrin më të lartë të martesave në Europë për 1000 persona. Në vitin 2018, për çdo 1000 persona që jetojnë në Shqipëri, u lidhën 8.1 martesa. Së bashku me martesat që janë lidhur nga shqiptarët e Kosovës, thyejnë rekordin në Europë dhe rajon për numrin më të lartë të tyre.
Sipas Eurostat, në Kosovë u lidhën 9.6 martesa për çdo 1000 banorë, thuajse dyfishi i martesave që janë lidhur në të gjithë Bashkimin Europian. Eurostat raporton se në vitin 2018, kishte 4.4 martesa për 1000 banorë.
Në vitin 2018, vendet e Bashkimit Europian me numrin më të madh të martesave në raport me popullsinë ishin Qipro (7.8 martesa për 1 000 banorë), Rumania (7.4), Lituania (7.0) dhe Letonia (6.8). Këto ndiqen nga Malta (5.8), Sllovakia (5.7) dhe Danimarka (5.6).
On the other hand, the countries with the lowest level of marriages were about 3 marriages per 1,000 inhabitants, which were reported in Luxembourg (3.1), Italy (3.2) and Portugal (3.4), followed by Spain, France (data from 2017) and Slovenia (all 3.5).
MONITOR