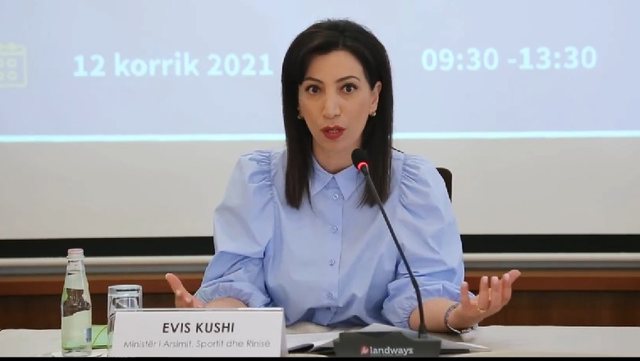 The Agency for Quality Assurance in Pre-University Education (ASCAP), in cooperation with MASR and "UNICEF Albania" organized a national conference to analyze the achievements, priorities and challenges in educational policies related to the mastery of learning competencies and professional development of teachers. During this conference, the findings and recommendations were presented to further discuss possible interventions in the education system.
In her welcoming speech, Minister Evis Kushi thanked the teachers and education experts for the work, perseverance and solidarity shown during this very difficult year for education. She spoke about filling the gaps in students' knowledge during this school year:
"We are aware that there have been shortcomings in the knowledge or competencies of students. For this reason, in recent months we have worked intensively with MASR and ASCAP experts to develop a strategy on how to fill these gaps. We have decided that for the next year 2021-2022, two weeks before the official start date of the school year, we will have supplementary instruction in all our schools. "This will be a flexible plan, depending on the specific needs of each school or education office," said the minister during her speech.
Kushi said that a colossal work has been done to bring the education system closer to the most developed countries, where the implemented curriculum is exactly that based on competencies.
"For the implementation of this curriculum, our teachers have the greatest weight, therefore their professional development is very important," she said.