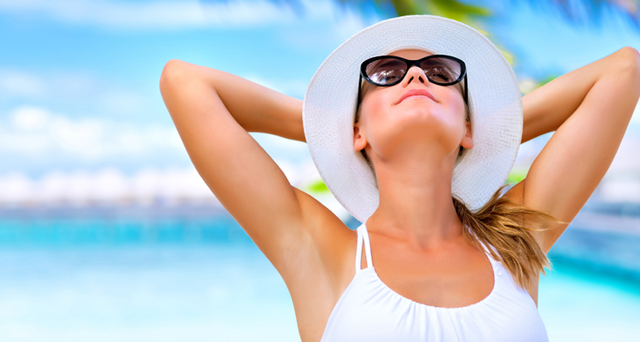 The beach is a very good way to spend the day, but after it, the skin starts to show problems, despite the care you have shown with protective creams or oils. Here are three rules you should follow right after a day at the beach.
1. Shower and scrub
The sun and sand have damaged the skin. One layer after another cream has loaded the skin, salt from sea water as well. The first thing, once you get home, is showering and cleansing your face with scrub.
2. Moisturizing mask
The strawberry and yogurt mask is ideal for hydrating the face after the beach. After crushing 2 strawberries, mix with a tablespoon of yogurt. Spread the mass on the face and hold for about 10 minutes. Rinse with running water and after that, your face will be softer.
3. Anti-burn cream
After a day at the beach, with all the protection you have given to her face, she looks flushed. However, by using the mask and then the anti-burn cream, the skin will be softened and neutralized. Clarins SOS for sunburn is a very good option, but there are other natural ways that can do the job in these cases. Yogurt is always a good ally.