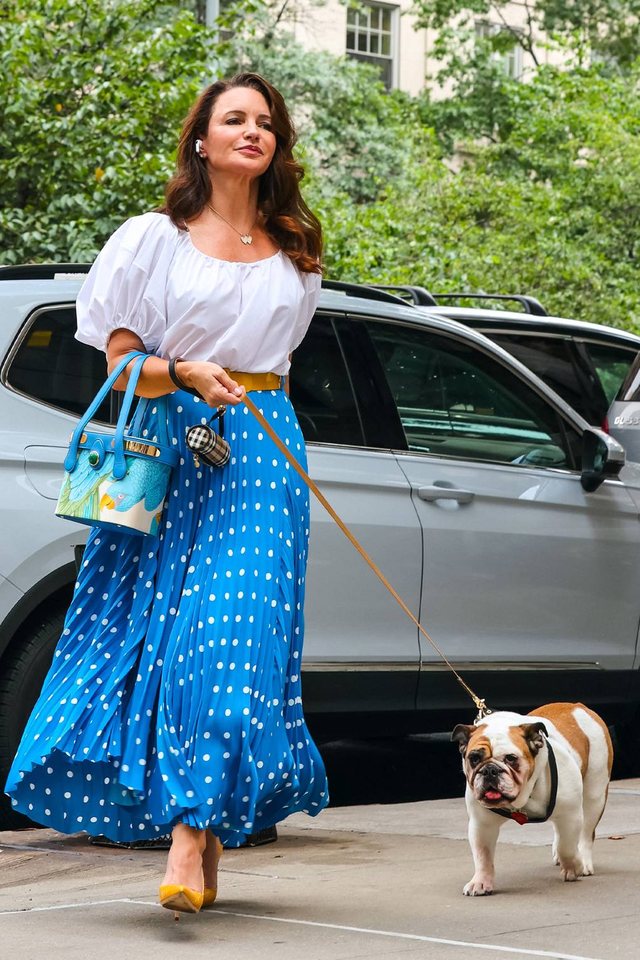 Rikthimi i "Sex And The City" u konfirmua pak kohë më parë. Më 9 korrik, HBO publikoi një foto të pamjes së parë të "And Just Like That", serialit të ri që do të jetë një vazhdim i serialit të famshëm. Fansat besnikë u dashuruan me veshjet në këtë foto dhe na lejoni t'ju servirim edhe disa pamje të tjera nga seriali, që ashtu si i pari, pritet të jetë një shfaqje më vete mode.
View this post on Instagram
Fillimisht një informacion i shkurtër mbi atë që pritet nga seriali:
"And Just Like That" do të jetë një serial me 10 episode nga gjysmë ore, që rishikon personazhet protagonistë të "Sex And The City" 20 vjet më vonë.
Sarah Jessica Parker (Carrie Bradshaw), Cynthia Nixon (Miranda Hobbes) dhe Kristin Davis (Charlotte York) janë pjesë e rikthimit, ndërsa Kim Cattrall (Samatha Jones) nuk do të jetë në serialin e ri. Ndërsa HBO nuk ka komentuar pse Cattrall nuk do të kthehet, shumë kanë spekuluar se është për shkak të tensionit të dikurshëm me kolegen Sarah Jessica Parker.
Mungesa e personazhit të Cattrall do të përmendet në serial, ku do të zbulohet se si Samantha Jones është larguar nga ish-mikeshat e saj, gjë që është mjaft e ngjashme edhe në jetën reale, sa i përket miqësisë së Cattral me vajzat e tjera të kastit.
View this post on Instagram
Tani që xhirimet kanë filluar zyrtarisht, ka më shumë fotografi prapa skenave për të krijuar një ide se çfarë ju pret, kështu që shijojini!