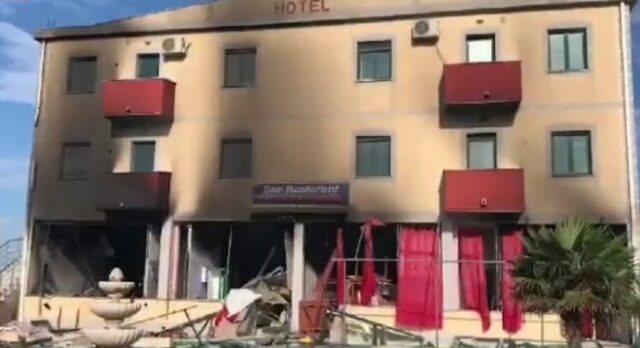 The tragedy of the Gjoka family in Lezha has deepened even further, as today the second daughter, 15-year-old Klarisa Gjoka, passed away in Italy. She was sent for treatment to the neighboring country, after being injured by a gas cylinder explosion at the family hotel in Velipoja.
Despite the medical treatment, Klarisa Gjoka, 15 years old, could not survive the wounds received. A few days ago, her sister Daniela Gjoka, 19, died.
The funeral ceremony for the 19-year-old took place today. The mother of the children is also said to be in a serious condition.
The family-owned 3-storey hotel was engulfed in flames after the fire broke out, as the cause of the gas leak of a gas cylinder.
event
The explosion took place on July 4, in a three-storey hotel, leaving seriously injured members of the Gjoka family, resident in Lezha, unfortunately the two girls died.
The explosion of the gas cylinder has caused a strong explosion in the hotel, creating panic among the many tourists who frequent the coast this summer season. Tourists in the area, who heard the blast, thought it may have come as a result of explosives due to the loud noise.
The consequences were great too. Entire parts of the hotel were almost completely destroyed as a result of the fire that broke out.
The first floor of the building was almost completely destroyed. Although the cause that led to the serious incident is not yet known, it is learned that there were numerous gas cylinders and a fuel tank in the hotel.