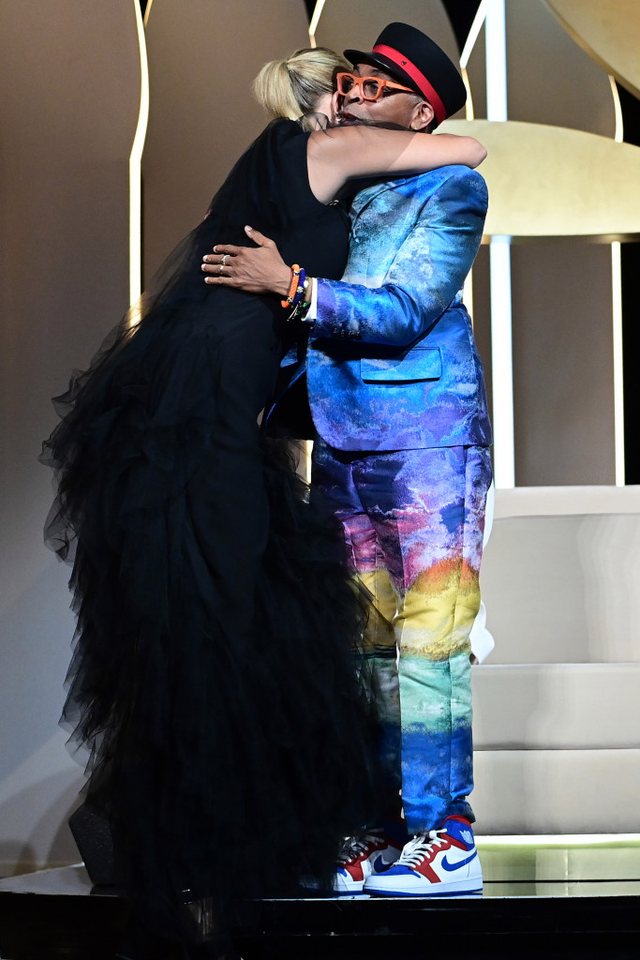 Julia Ducournau's "Titan", a wild horror thriller, won the Palme d'Or at the Cannes Film Festival, making Ducournau the second female director to win the festival's first prize in its 74-year history.
Yesterday's victory was erroneously announced by jury president Spike Lee at the start of the closing ceremony, creating some moments of confusion. Ducournau, a French filmmaker, did not take the stage to accept the award until the official announcement at the end of the ceremony.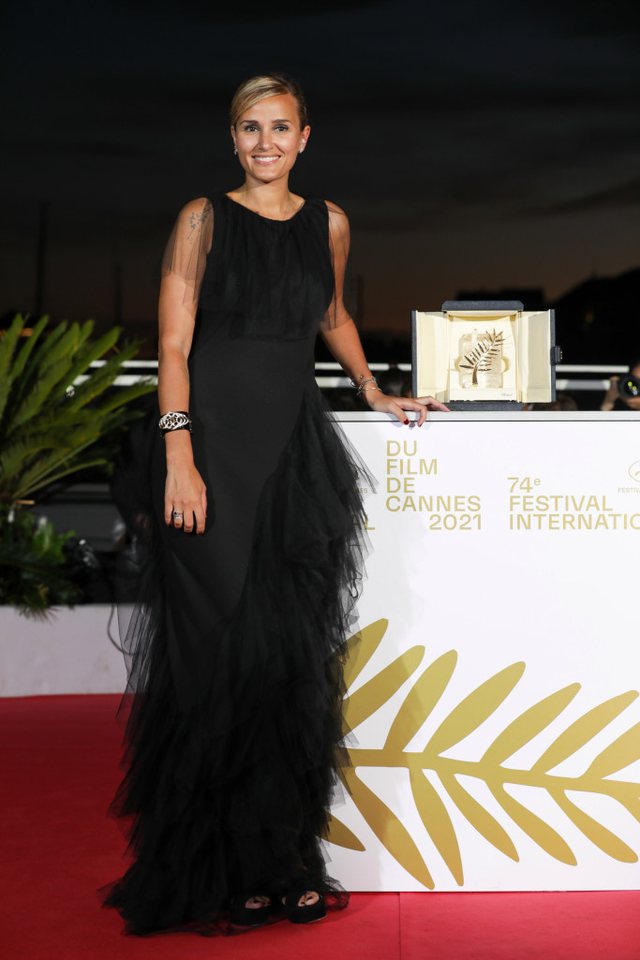 "Më vjen keq, vazhdoj të tund kokën", tha Ducournau, duke marrë frymë. "A është e vërtetë? Nuk e di pse flas anglisht tani, sepse jam franceze. Kjo mbrëmje ka qenë kaq perfekte, për faktin që nuk ishte perfekte."
Pas disa tentativash, Lee iu lut Sharon Stone të bënte njoftimin për Palme d'Or, duke thënë se ajo nuk do ta ngatërronte.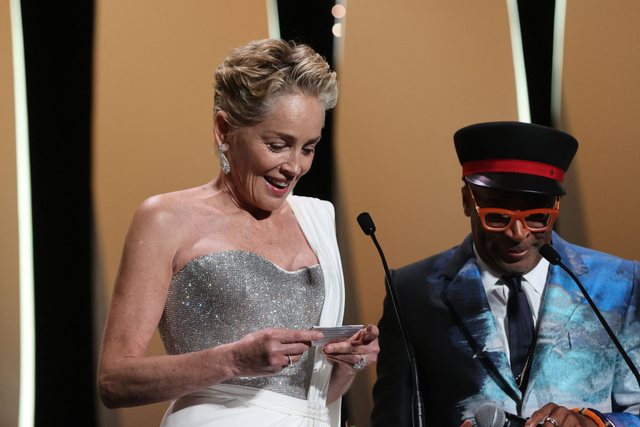 Lee e zbuloi çmimin para kohë pa dashje, kur u pyet se cili çmim do të ndahej i pari. Në vend të kësaj, ai njoftoi çmimin e madh të mbrëmjes. Lee kaloi disa momente me duart në kokë i sikletosur, para se të kërkonte falje.
"Nuk kam justifikime", u tha Lee gazetarëve më pas. "U ngatërrova. Unë jam një adhurues i madh i sporteve. Është si puna e atij lojtarit në fund të lojës që humbet gjuajtjen e lirë. U ngatërrova! Kaq e thjeshtë."
Fitorja e Ducournau ishte një triumf i shumëpritur. Më parë, e vetmja regjisore femër që fitoi nderin më të lartë të Kanës - ndër çmimet më prestigjioze në kinema - ishte Jane Campion për filmin "The Piano" në vitin 1993.
Çmimi i madh u nda midis dramës iraniane të Asghar Farhadi "A Hero" dhe "Compartment No. 6" të regjisorit finlandez Juho Kuosmanen.
Regjia më e mirë iu dha Leos Carax për "Annette", muzikal fantastik me protagonist Adam Driver dhe Marion Cotillard.
Çmimi i jurisë iu dha "Ahed's Knee" të Nadav Lapid; dhe "Memoria" e kineastit tailandez, Apichatpong Weerasthakul.
Caleb Landry Jones received the Best Actor award for his performance in "Nitram." Renate Reinsve won Best Actress for "The Worst Person in the World" by Joachim Trier. The best screenplay went to Ryusuke Hamaguchi's "Drive My Car."
The Croatian drama "Murina", by Antoneta Alamat Kusijanovic, received the Camera d'Or award. Kusijanovic was absent from the ceremony after being born the day before.
Lee was the first colored president of the jury in Cannes. The other members of the jury were Gyllenhaal, Mélanie Laurent, Song Kang-ho, Tahar Rahim, Mati Diop, Jessica Hausner, Kleber Mendonça Filho and Mylène Farmer.