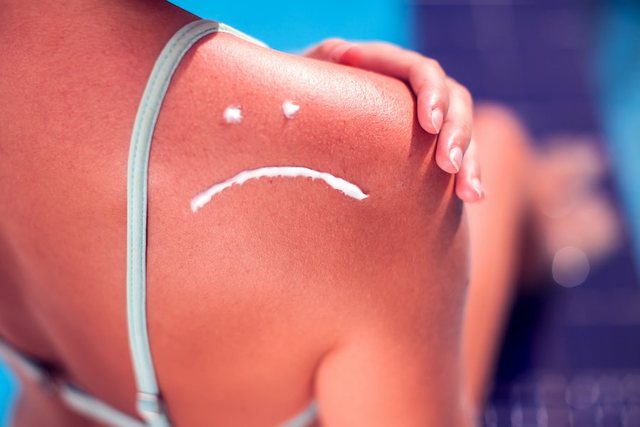 There are many natural ways to treat sunburned skin. But some seemingly harmless actions can make you worse.
These are the mistakes we should avoid if we spend a lot of time in the sun:
1. Use of fabricated aloe vera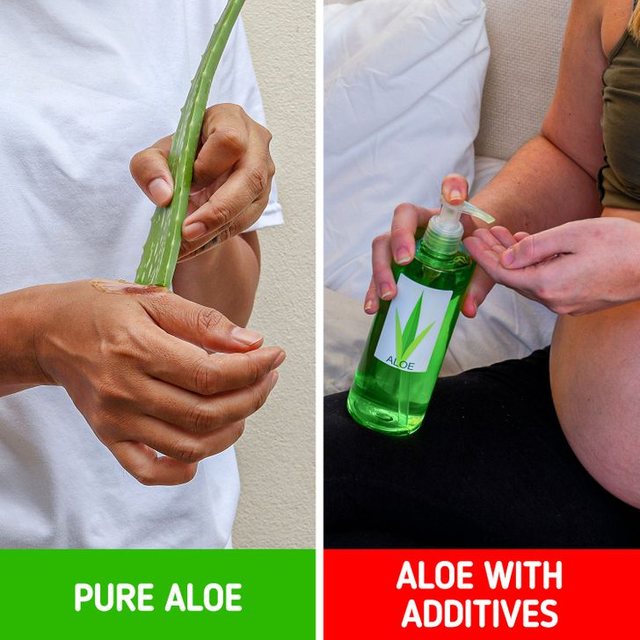 Although aloe vera can help soothe redness, you need to pay attention to the type of aloe vera gel you are applying to your skin. Some artificial ingredients, such as benzocaine or lidocaine, can worsen irritation and cause itchy skin. Dermatologists recommend the use of pure aloe moisturizers to treat sun-damaged skin.
2. Wear tight clothing
Wearing tight clothing over burnt skin does not allow it to be airy and heal easily. Choose loose, cotton fabric.
3. Consumption of coffee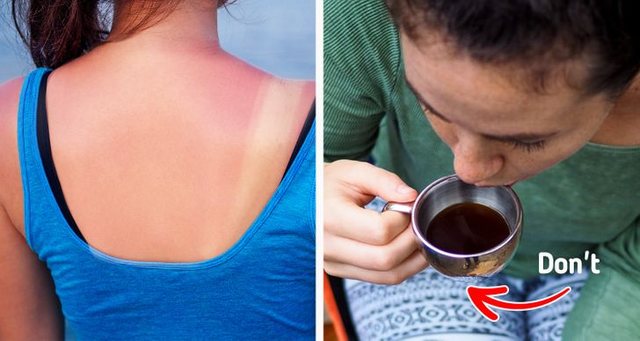 Sunburn often causes headaches and while a cup of coffee may seem like it will make it disappear, it will actually make you feel worse. Staying in the sun for a long time causes you to become dehydrated and drinking water is essential to replace lost body fluids. Because caffeine makes you go to the bathroom more often, your body loses even more fluids and essential minerals.
4. Use of make up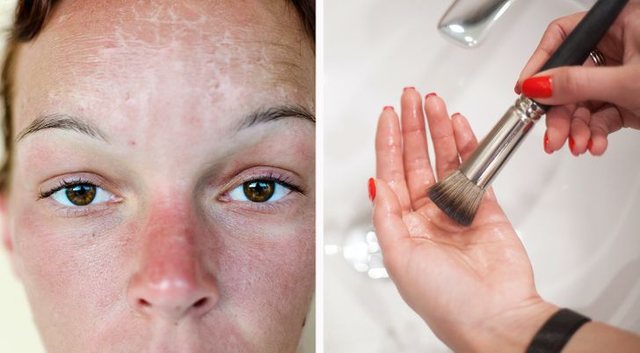 Mund të jetë joshëse të mbuloni një djegie nga dielli me përbërje, por ashtu si veshjet e ngushta, nuk do ta lejojë lëkurën tuaj të marrë frymë. Nëse absolutisht duhet të vishni përbërje, sigurohuni që të shmangni produktet e rënda dhe të përdorni furça të buta për ta aplikuar. Specialistët e kujdesit për lëkurën gjithashtu rekomandojnë të punoni me sfungjer të lagur, pasi ato janë më të butë për lëkurën.
5. Eksofolimi i lëkurës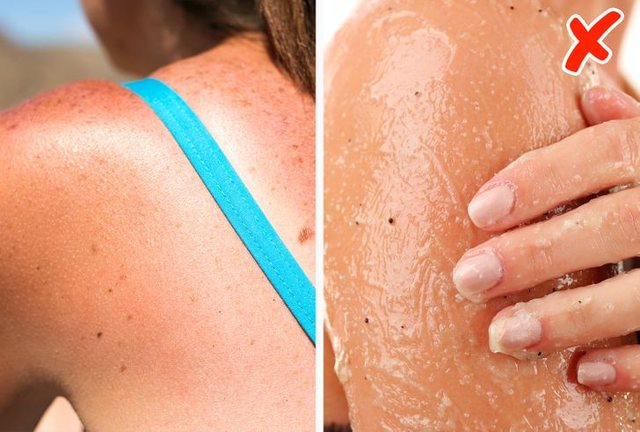 Lëkura e djegur nga dielli nuk është e këndshme për syrin dhe është krejt e natyrshme të dëshironi të përpiqeni të hiqni shtresën e lëkurës së thatë nga trupi juaj. Por në fakt kjo mund ta dëmtojë edhe më shumë lëkurën, pasi produktet eksfoliant priren të jenë agresive në lëkurë. Në vend të kësaj, lejoni që djegiet nga dielli të shërohen natyrshëm, gjë që zgjat zakonisht deri në 7 ditë.
6. Using the wrong cream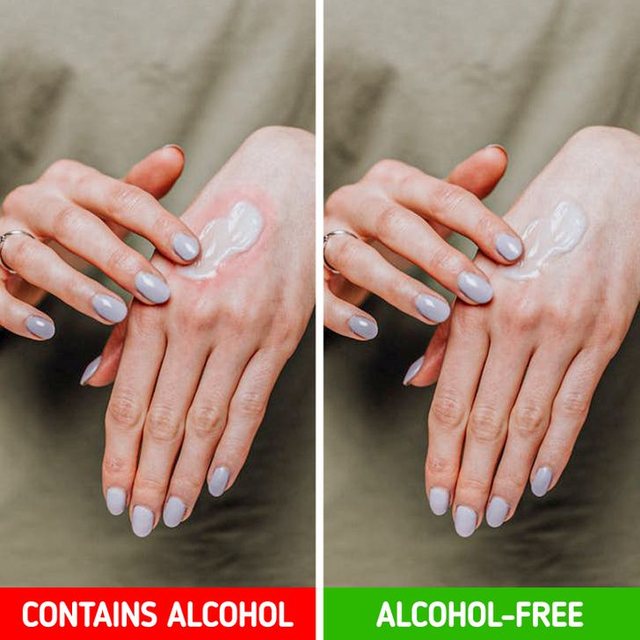 Applying body cream can help hydrate sun-damaged skin, but make sure the product you are using is not alcohol-based.
7. Consumption of orange juice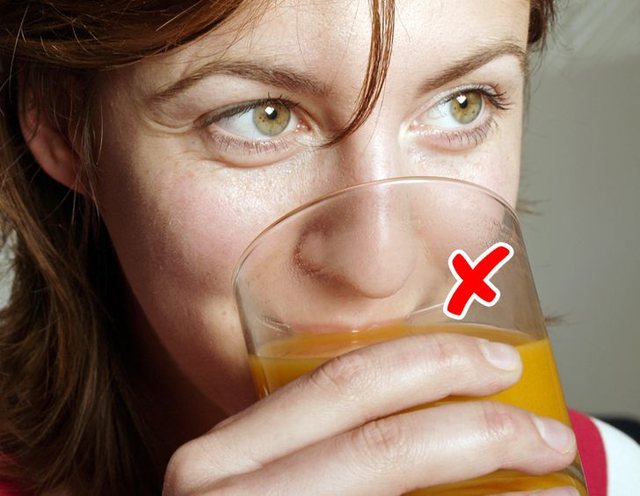 While citrus drinks are rich in antioxidants, they can also make your skin more sensitive to light. Do not give up orange juice, just make sure to apply more sunscreen and stay away from the rays after consuming a lot of it.