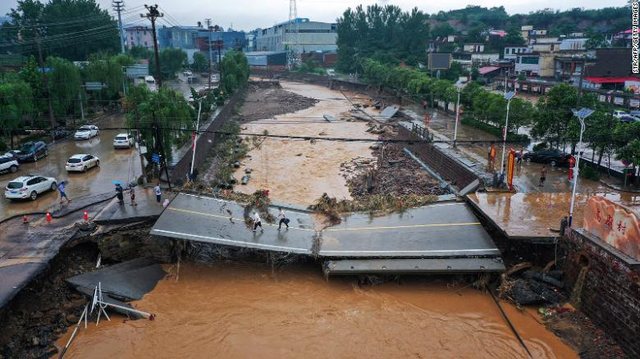 At least 33 people have died and eight are reported missing in central China as authorities step up rescue and recovery efforts after devastating floods swept across neighborhoods, trapped passengers in cars and subways, caused landslides and overloaded dams and rivers.
Torrential rains have hit Henan province since last weekend, displacing hundreds of thousands of people and causing $ 190 million in economic damage, Henan authorities said on Thursday.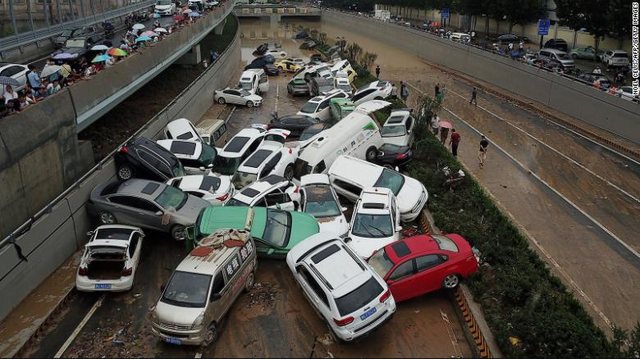 Home to 99 million people, Henan is one of China's most populous and poorest provinces, with many agricultural lands and factories.
The severity of the flood was captured by numerous videos shared on social media, which showed people and cars disappearing during the water flow. Blocked residents call for help, through sharing photos and reporting missing persons.