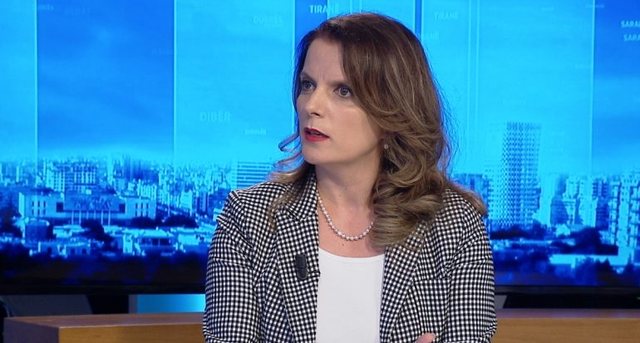 The Deputy Minister of Health, Eugena Tomini, invited to "Opinion", in News24, spoke about the situation of the coronavirus in the country and whether the presence of the 'Delta' variant has been confirmed. Tomini said that there are suspicious signals and elements for the arrival of this variant, but that the results are expected from the Berlin laboratory.
According to the Deputy Minister of Health, the 'Delta' variant is many times more transmissible and is accompanied by headaches, but unlike Covid-19, the smell and taste are not present.
"We have been talking for more than two weeks about suspicious signals and elements. Upon receiving the suspected samples, they were sent to Berlin. Signal elements of laboratory diagnosis were also supported by epidemiological data. People who have had these dubious elements are definitely isolated. The disease is transmitted through sprays, but its transmissibility is many times higher. Absolutely, Albania can not be an exception. As the WHO has said, the peak of the 'Delta' variant will be marked in August.
What are the symptoms of this variant and how should we distinguish it from Covid-19?
There are lighter signs than Covid-19, smell and taste are not present, but it is the headache. It should not be neglected by anyone, even those who have been vaccinated.
As with Covid-19, this variant affects children, but does not have symptoms or severe clinical cases. It is very important not to neglect any clinical signs. Citizens should be vaccinated with both doses. The population needs to understand that they are in the right time to be vaccinated, now is the time not to waste time getting vaccinated.