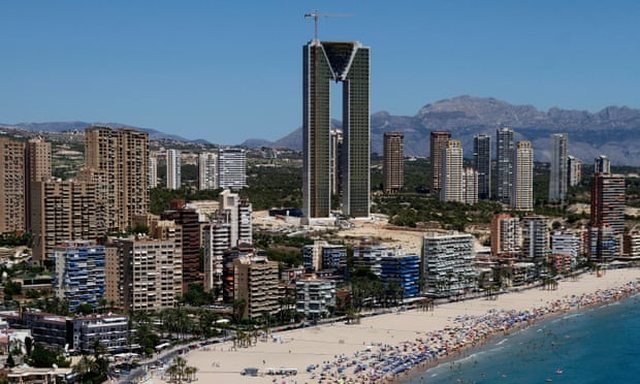 Some see it with a grotesque eye, for others, it is a major step on the way to transforming Benidorm into Miami Mediterranean.
After 17 years of obstacles and works, the giant skyscraper Intempo is finally over. 187 meters, this is the tallest apartment building in the European Union. Its twin towers also possess the fastest elevator climb in Spain, at a speed of 4.2 meters per second and can reach the top floor in 52 seconds.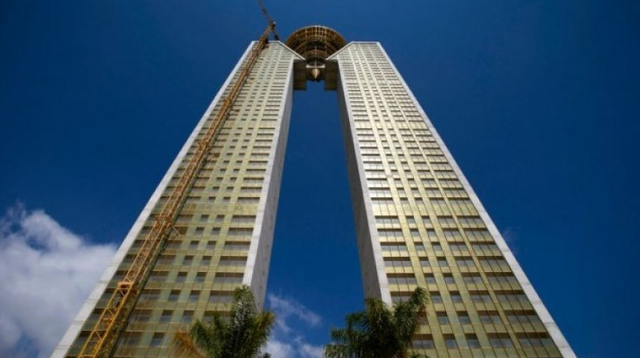 The Costa Blanca resort skyscrapers can rival those of Manhattan or Hong Kong, with over 25 floors higher, Intempo leaves it all in the shadows with 47 floors more.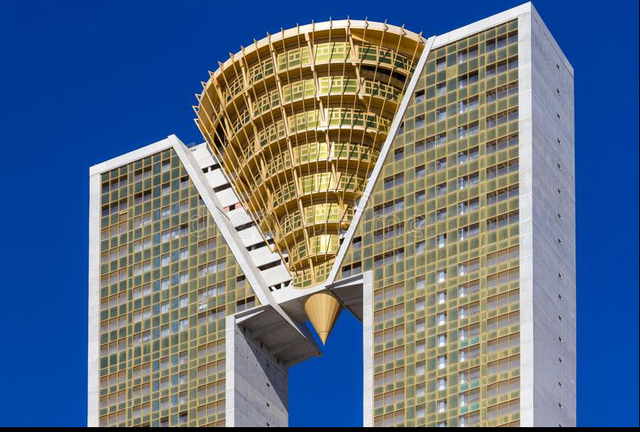 The towers are connected at the top by a diamond-shaped structure, where the price of a penthouse apartment is around € 2 million. Elsewhere in the building prices start at € 257,000. And it must be said that all the apartments are sold