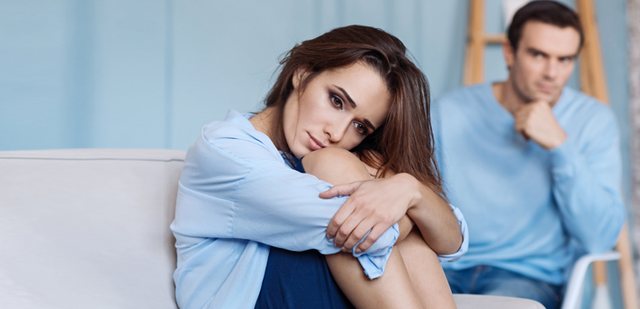 Falling in love is an exciting feeling - but it is also scary. How can you make sure the person you are dating is as in love with you as you are?
The best relationships are based on people having the same feelings for each other, but unfortunately, not every relationship is like that.
Fortunately, there are some signs that can tell you how the other person is feeling without having to ask directly.
Listen to the things he says most often.
If these 7 phrases are said often by the partner, they may be signs of unserious feelings on his part.
1. "I wish I had met sooner."
A boy, whose sole purpose is to take advantage of you, will feed you with words that will make butterflies in your stomach. By this expression is meant that he has had many other relationships with which he has not worked and you are right.
But of course, do not believe it immediately .. The sentence itself should already make you ask, what happened to the previous connections? And you have to ask yourself how you would feel if you were one of the girls of his past and you are hearing this sentence, or how many times he has used this sentence as bait.
2. "I did not love anyone so much."
Let's face it. The knees weaken and our heart goes out of place when we are considered special by a man. But beware! How many girls did he love in total?
This kind of deception should give you the signal that this guy should have different levels of love, which, logically, is impossible because true love cannot be measured.
3. "I wish it were just the two of us."
Often we would like our friends or family to get to know the guy with whom we have established a relationship. Lucky are the girls, whose boyfriend is willing to meet her parents and relatives, instead of wanting a secret relationship, away from the eyes of anyone
Tani, nëse atij i pëlqen gjithmonë të ketë një kohë vetëm me ju, atëherë ai është egoist, dhe padyshim, ai thjesht dëshiron të ngopë dëshirat e tij fizike. Është e natyrshme që ndonjëherë dëshironi të keni privatësi; mund t'ju ndihmojë të krijoni një intimitet më të fortë. Por mbani mend që privatësia është ndryshme nga fshehtësia, sepse me fshehtësinë vijnë motive të fshehta, të këqija që nuk i meritoni.
4. "Si të duash ti".
Kur mendoni për të planifikuar pushime ose thjesht për të konsumuar një darkë jashtë, ndodhë që partneri mund të thotë gjithnjë: 'si të duash ti'. Por mos e konsideroni si diccka shumë të ëmbël, nëse gjithmonë varet nga ju.
Mendoni si mund të planifikojë gjëra më të rëndësishme në jetë, nëse nuk është i aftë të marrë përgjgjësinë për gjëra kaq të thë thjeshta.
Pastaj vjen pyetja a është me të vërtetë i interesuar për atë gjë? Nëse po, atëherë ai duhet të marrë pjesë. Ai duhet të dijë të udhëheqë. Sepse drejtimi është një shenjë e pjekurisë.
5. "Takimet në shtëpi janë gjithmonë më të mirat!"
Takimi në shtëpi është pakrahasueshëm. Është I thjeshtë, po argëtues dhe komod. Por kujdes! Ai duhet të ketë dëshirën të kalojë kohë edhe jashtë me ju.
Takimet në shtëpi dhe daljet duhet të jenë të veçanta njësoj pasi ai e di që ju gjithashtu meritoni të shijoni një larmi më të madhe gjërash.
6. "Le ta marrim lehtë dhe të mos stresohemi shumë për të ardhmen."
E vutë re të dridhej kur përmend fjalët martesë apo familje? Nëse ai ka frikë nga e ardhmja - e ardhmja me ty – më mirë jepini fund.
7. "Më duhet pak hapësirë."
Everyone does. But when it comes to a relationship, this sentence shows cooling between the two parties. This may be a sign that he is establishing a relationship with someone else. It is the beginning of shocking change.