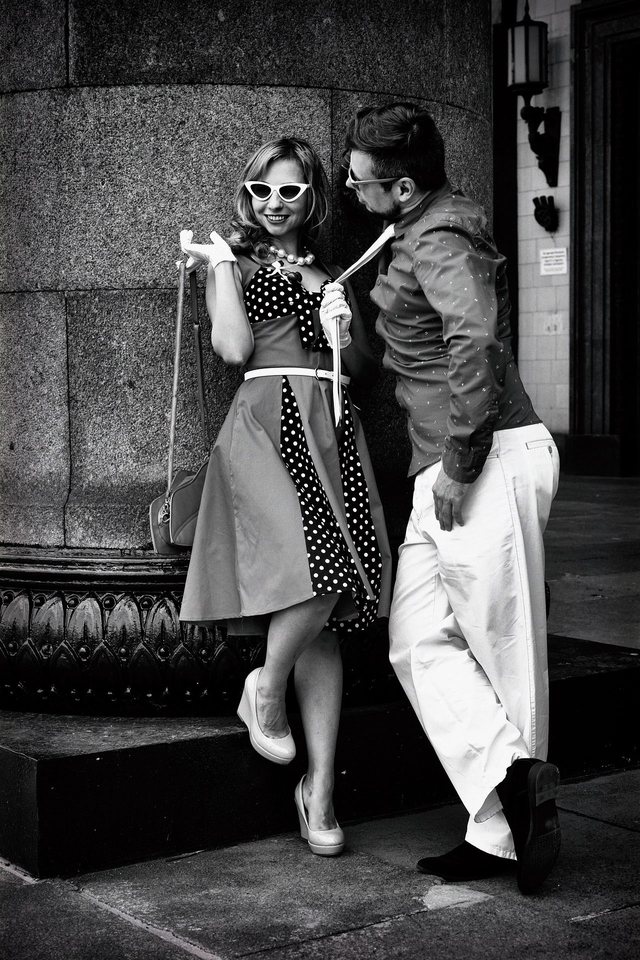 "One of the biggest complaints I hear from women is that a guy seems interested in them, they read the signs (flirts), feel a connection, then nothing happens," says a relationship expert.
Many women wonder why boys flirt if they are not interested? Men ask the same question about women, of course.
Flirting is the human "language" of attraction. It evolved as a negotiation process where both partners define mutual attraction. So when you flirt with someone else and he flirts with you, you are both defining sexual compatibility - or lack thereof.
But not every flirtation case leads to romance. If you felt like you had a great relationship with a guy but nothing happened, this article will explain why he flirted but was not interested.
You feel it, but he does not
Sometimes guys will be friendly, funny and attractive and you consider it like flirting. But, they do not feel like a romantic connection. You just feel something strong and assume they feel it too.
He can not meet you
If you met a guy who looked great and flirted openly but on the other hand could not meet you.
Për shembull, nëse njiheni në rrjete sociale, atëherë ai mund të jetë duke e bërë këtë gjë fshehurazi. Pra, ai mund të të pëlqejë dhe të shijojë flirtin, por nuk mund ta çojë më tej. Shumë njerëz në aplikacionet e takimeve janë të martuar ose në një lidhje. Një studim konfirmoi se 42 përqind e të gjithë njerëzve në Tinder nuk janë beqarë!
Ose, ai mund të ndihet i tërhequr nga ju dhe të jetë beqar, por ka probleme të përballojë marrëdhëniet serioze dhe konkrete.
Atij i pëlqen vëmendja
A e dini se çfarë është tepër argëtuese? Flirtimi!
Flirtimi lëshon shumë kimikate që ndjehen mirë në tru. Dhe, si me çdo gjë të këndshme, disa njerëz bëhen të varur nga kjo ndjenjë.
Si rezultat, shumë djem do të flirtojnë sepse kënaqen me ndjenjën që vjen me të. Ata gëzojnë vëmendjen e vajzave. Por, në vend që të duan vërtet një lidhje, ata thjesht duan të flirtojnë.
Ai është i interesuar (por nuk mund ta pranojë)
Nëse një djalë flirton me ju dhe e bën atë vazhdimisht, atëherë ai përfaqëson një shenjë shumë të fortë tërheqjeje. Mbani mend, se flirtimi ndodh në pjesën emocionale të trurit. Kjo do të thotë që ai është tërhequr në mënyrë të pandërgjegjshme nga ju, por mund të mos e dijë logjikisht ende.
Pra, nëse vazhdoni ta vini re atë duke flirtuar me ju, ai në të vërtetë ju pëlqen. Sidoqoftë, diçka e pengon atë. Kjo është veçanërisht e vërtetë nëse e vëreni duke flirtuar në vende ose kontekste të caktuara, si për shembull kur ka pirë alkool.
Dhe, ndonjëherë edhe nëse përpiqeni ta kërkoni, ai prapë mund t'ju refuzojë.
Why? For the same reason women can flirt with a guy, but they will still reject him. Maybe you do not see a future with it. Maybe I know your personalities are very different, or maybe friends and family have other pretensions, and x person is not, even though it attracts you.
Remember, men, like women, are tricky and you may not understand the exact reason. If you really need to know, just ask!