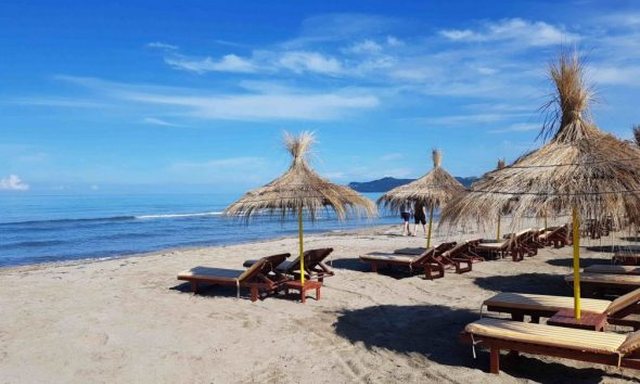 Even when it seemed as if the whole territory of Albania would enter the cool and wet season of autumn, the weather reserves some surprises.
By midweek, the region is expected to be engulfed by a new heat wave with temperatures forecast to go up to 37 degrees over the weekend.
Meteorologists predict that the weather will gradually improve starting on Tuesday, September 14, to culminate at the weekend with temperatures that will bring us back to summer again.
Temperatures in the country will rise again to over 30 degrees C. This increase will be felt more in coastal areas where temperatures will range from 22 to 32 degrees C.
While in the low areas it will go up to 31 degrees C and in the mountainous ones, although they will remain cool, the temperatures will still increase from 13 degrees C to 25 degrees C.
The wind will blow in a westerly direction, while the waves at sea will be low.