After a difficult year of pandemics, many things changed in lifestyle. What was most affected was the freedom of movement and contact with relatives.
The third age is more sensitive to this situation. It seemed to them that everything was over. Fear of risking their lives drove them away from their relatives and restricted any activity.
The progress of the vaccination process gave hope to everyone, but again the pandemic has left great traces.
It is necessary to remind this age, that life still has a lot to offer, that they still have the opportunity to exercise their desires and abilities, they still have the opportunity to stay with friends and relatives…
On a hill, in the village of Ibë, on the outskirts of Tirana, someone has thought about old age, to return to the moments you may have missed for a long time.
It is about ' House on the Hill ', an investment that comes as a novelty in our country, dedicated to the age of 65 and older.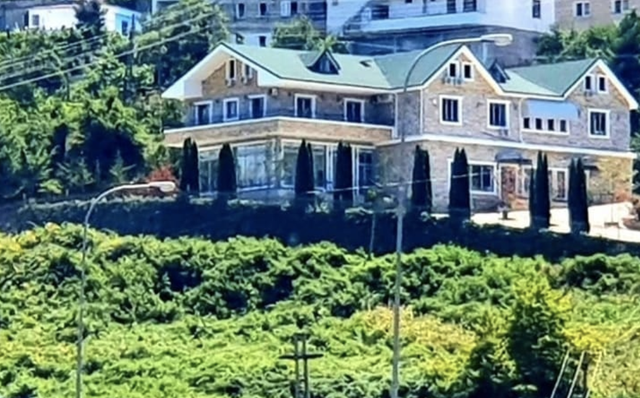 Are you away from your parents or grandparents and do not have the opportunity to visit them often? In the last phone calls you made, did you notice a sadness on their face? Or do you live in a house and feel that they need their space and privacy?
For these questions and many more, the answer is: House on the Hill .
E mire-investuar deri në detaj. E pozicionuar mes natyrës dhe ajrit të pastër, me një pamje piktoreske. Ka si prioritet komoditetin, për ata njerëz të moshës së tretë, që e zgjedhin të kalojnë një periudhë të jetës së tyre.
View this post on Instagram
Në këtë periudhë Shtëpia në Kodër do t'u sigurojë: qetësinë, komoditetin, miqësinë, aktivitet mendore dhe fizike, sigurinë shëndetësore, ushqimin me gatime nga të gjitha krahinat, dhe mbi të gjitha do t'u sigurojë dashurinë dhe ngrohtësinë e një familjeje të madhe.
Çfarë e diferencon nga një azil?
Eshtë një strukturë rezidenciale, një shtëpi pushimi, për të gjithë ata persona të moshën 65 vjeç e lartë, të cilët janë të aftë fizikisht dhe nuk duan të shkëpusin marëdhëniet e tyre me njerëzit dhe me dëshirat që kanë.
Aktivitetet si, puna artizanale dhe kopshtaria, apo aktivitete të tjera sportive, janë të domosdoshme për të ruajtur një stil të mirë jetese, larg rrezikut të pandemisë.
View this post on Instagram
Ajo që është e veçantë për këtë rezidence është shërbimi që ofrohet 24 orë, nga një staf i specializuar në fusha të ndryshme. Ndihma dhe mbështetja në Shtëpinë në Kodër garantojnë një jetë autonome dhe të sigurtë.
Ende pa u njohur mirë në vend, njerëzit e kanë zbuluar 'Shtëpinë në Kodër', dhe po shfaqin gjithnjë e më shumë interes për t'u bërë pjesë e saj.
Jo vetëm vendas, por edhe të huaj. Duhet të theksojmë se diversiteti kulturor në 'Shtëpinë në Kodër' është një tjetër element i veçantë.
Elvira, a 60-year-old lady from Germany, has chosen to spend a period of her life in the 'House on the Hill'. She has shown a lot of pleasure during the visit to the premises of the house.
View this post on Instagram
Loneliness can make you lose hope for the future. It is important that your adult loved ones have the opportunity to spend a period of life in a friendly and safe environment, which in our country has only one name, the House on the Hill .
Contacts: House on the Hill (Instagram)
House on the Hill (Facebook)