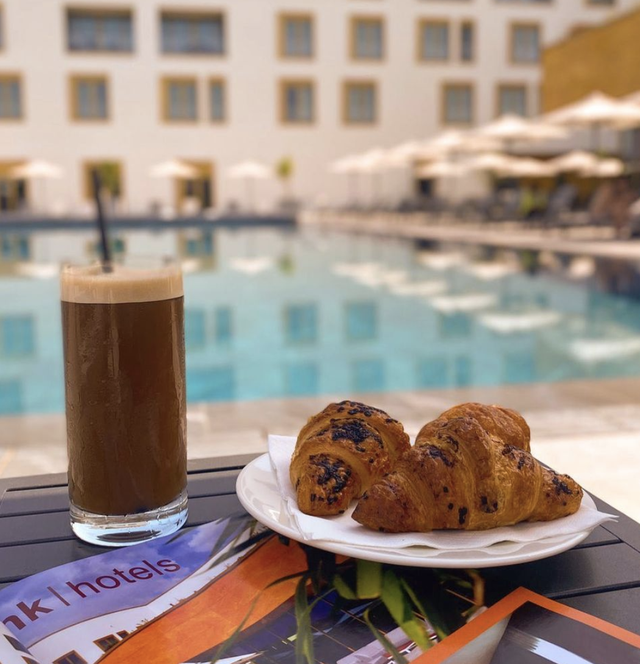 What?
Mbaroi vera?
Will there be no more sunny days?
No more vacations?
Will I get back to routine?
Again travel restrictions?
Yes, but no does not mean that the beautiful and relaxing days are over…
Goes near Rinas, but not to fly away from the country. Nearby is the destination where you can 'escape' with your family.
It is about mk | hotel. Yes! You have heard it before. In 2009 it was designed in Munich, with an initial purpose, which was high quality for employees. When employees are happy, customers are twice as satisfied. Thus m | hotel, through the trust of customers, managed to develop in other countries: Frankfurt, Eschborn, Berlin, Stuttgart, Remscheid, Rüsselsheim, Passau and recently in Tirana.
View this post on Instagram
Not only are we fortunate to welcome such an investment in our country, but it should be noted that mk | hotel tirana is categorized with 5 stars, unlike the chain of mk | hotels in other countries, where they range from 2 to 4 stars .
Meqë këtë vit është parashikuar një vjeshtë e nxehtë, nuk mund t'ju bënim sugjerim më të mirë se mk |hotel. Pas një jave të ngarkuar në punë apo detyrime të tjera jetësore, ju e meritoni të kaloni një fundjav me të dashurit tuaj, aty ky cilësia kthehet në kënaqësi.
Vendi ku mund të harroni çdo problem, dhe ku mund të merrni gjithë energjinë për të nisur një javë të re.
Ditët e nxehta ende nuk kanë mbaruar. Ju mund t'i kaloni në pishinën e standardeve moderne, si dhe të provoni gatimet plot shije të Bones Steakhouse Restaurant.
View this post on Instagram
Jeni një grup miqsh?! mk |hotel është vendi i duhur për të kaluat një fundjavë. Aty do të gjeni kushtet dhe hapësirën për të realizuar një barbecue dhe momente të paharrueshme.
Jo! Mos shkoni vetëm me partnerin, merrni dhe fëmijët, pasi mk |hotel tirana ju ofron kënd lojërash për fëmijët, ku mund të argëtohen ndërsa ju shijoni disa momente në çift.
View this post on Instagram
Por mund të argëtoheni dhe ju me fëmijët në fushën e tenisit. Fakt: Aktivitet fizike midis prindërve dhe fëmijëve krijojnë një lidhje më të fortë mes tyre.
Nuk mund të lëm pa përmendur, për të apasionuarit pas fitnesit, palestra në mk |hotel ofron kushtet më bashkëkohore, në mënyrë që ju mos të shkëputeni nga rutina juaj. Dhe pas palestrës, pse jo një relaks i pazëvendësueshëm në jacuzzi.
View this post on Instagram
Pak ditë më parë, në vizitën e saj në Shqipëri, kancelarja Angela Merkel dhe liderët e rajonit shijuan mjediset e bukura të investimit më të ri në Shqipëri, mk |hotel tirana.
mk | hotel has an approach to modern style and maximum comfort. Service by a carefully selected staff is highly valued. You will feel part of the big mk | hotel family.
The key word of this hotel is return. Anyone who goes for the first time will come back again to experience that experience you can't find anywhere.
The history and experience of a business makes the difference. mk | hotels was created by a German family, and today have made thousands of clients from all over the world part of their family.
But another important event will take place in mk | hotel tirana, so stay in touch with the official Instagram page .