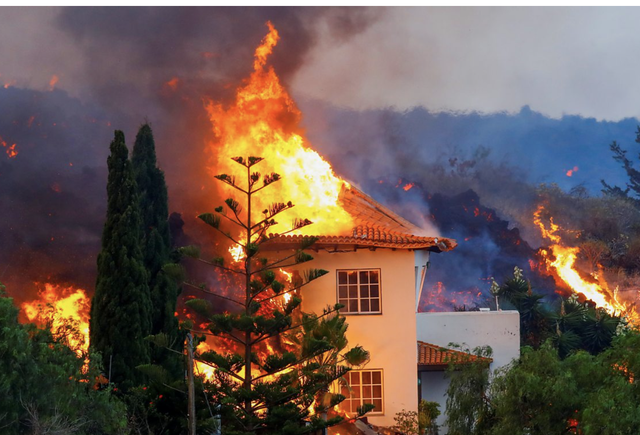 A volcanic eruption in La Palma in the Canary Islands, Spain has destroyed homes and forced about 5,500 residents to evacuate.
Lava from Cumbre Vieja volcano has been falling downhill since Sunday's eruption, destroying everything in front of it.
Local officials said about 100 houses have been destroyed so far.
Spanish Prime Minister Pedro Sánchez flew to La Palma on Sunday to oversee rescue teams.
View this post on Instagram
Sanchez said authorities are closely monitoring fires that could start from burning lava. Military and civilian guards are deployed to assist.
"The lava left absolutely nothing behind," local mayor Sergio Rodriguez told Spanish broadcaster TVE, adding that residents would not return home indefinitely.