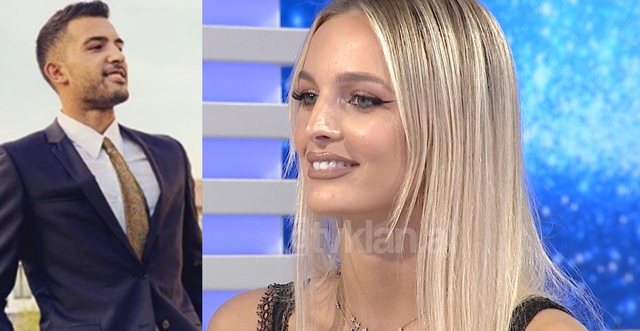 One of the four sports moderators who were invited today to the show "Rudina" was Cindy Marina, who left the US for the job offered to her as a sports moderator. Asked by moderator Rudina Magjistari why she could leave television, Cindy Marina said that maybe again to return to America.
She was teased by the moderator for the connection that has been rumored in the media with Jozefina Topalli's son, but she preferred not to show it but did not deny it, so it more implied that there may be something between them.
Asked if he would leave television if asked by his boyfriend or fiancé, Cindy replied: "No, of course not, because normally if there was a person by my side, he would support me in everything and if he stops me for such a thing, I do not think he is the right person.
Further excited, even by the news, that there is someone in her life, she declined to comment. "I have no comment on that."
Rudina Magjistari: Well, this answer has in a way a sub-answer of its own.
Cindy Marina: I do not know.
Rudina Magjistari: Will you wait another moment maybe to talk?
Cindy Marina: See you, I do not know (laughs).