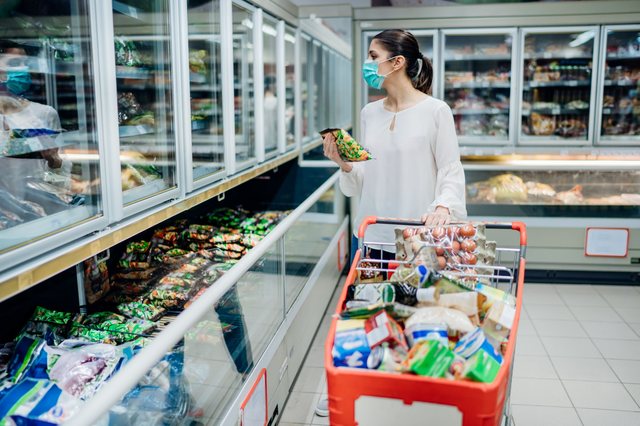 When it comes time to make choices in the supermarket, some people may have the belief that more expensive products are the best, but this is not always true. Sometimes, you can optimize your budget by choosing cheap products that have the same quality as the more expensive ones.
Here you will find a list of 8 products that have no difference in quality compared to their more expensive counterparts.
1. Spices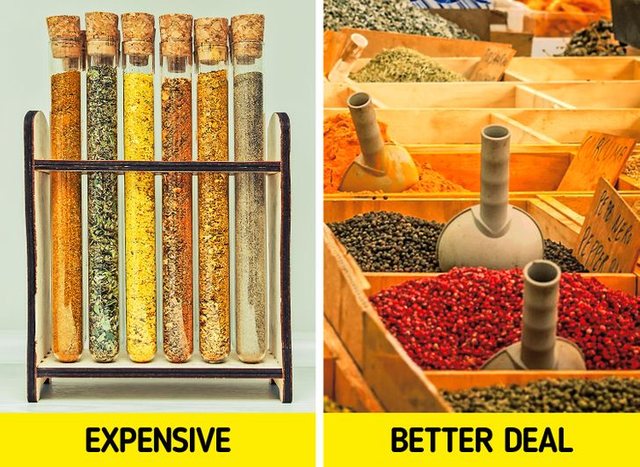 People who are good at cooking know that using spices can make a wonderful dish. In front of a parade of jars containing spices like cinnamon, cumin, turmeric or pepper stack, you can buy the cheapest option or the brand of the supermarket itself.
Whatever you choose, it is important to take care of the expiration date because, over time, the taste of the spices may change.
2. Cleaning products
Just because a product is more expensive does not mean it is even more effective. For example, the bleach you get in the supermarket usually has the following main ingredients: sodium hypochlorite, anionic surfactant (one of the main ingredients in detergents and dishwashers) and fragrance, so you can use bleach at a lower price.
3. Dried fruits
Walnuts, almonds, hazelnuts, peanuts, are good for your health and are ideal to eat without excess. However, in some countries, their prices may be a bit high.
There are 2 ways to avoid spending a lot of money on them: one is to choose the brand of the supermarket chain (if they offer this), and the other is to buy them in bulk and raise a portion when it comes to large quantities. No need to always go for the more expensive versions.
4. Hermetic paper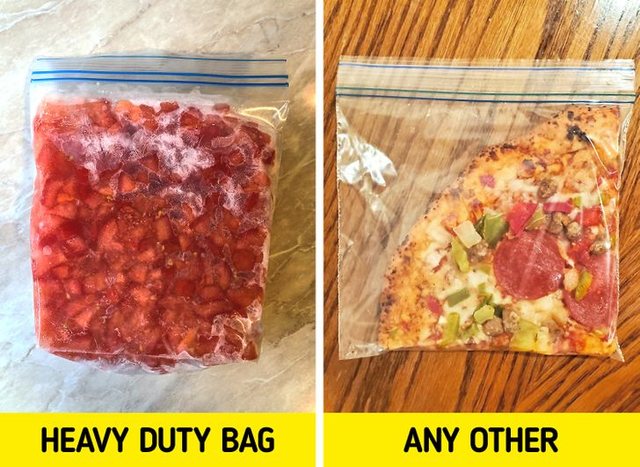 Është një produkt i disponueshëm, prandaj, ne nuk e shohim të nevojshme të shpenzojmë shumë për të. Kur ato përdoren për të organizuar kuzhinën ose për të marrë një sanduiç ose meze të lehtë jashtë shtëpisë, mund të zgjidhni markat ekonomike. Nëse qëllimi është përdorimi i tyre për ngrirje, këshillohet të siguroheni nëse ato marka të lira janë rezistente për të përmbajtur ushqimin.
5. Snacks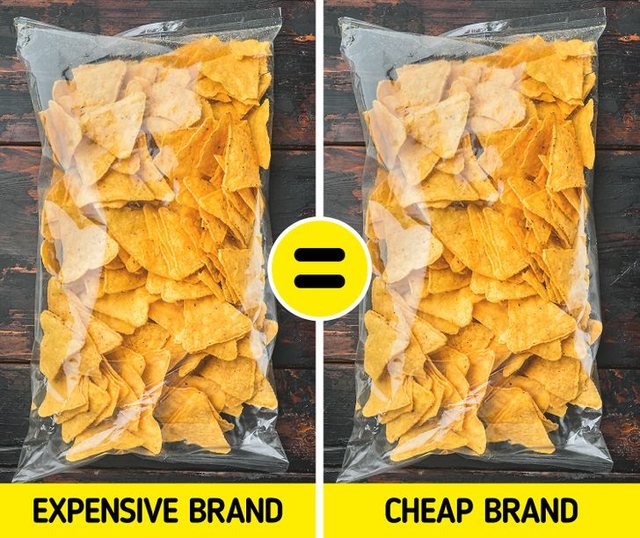 Snacks janë snacks, dhe shumë njerëz tashmë kanë markat e tyre të preferuara, por herë pas here, mund të provoni versione të paketuara me çmime më të ulëta për të zbuluar nëse ato gjithashtu kanë shije të mirë (apo edhe më të mirë).
6. Miell gruri
Është e mundur të gjesh një markë të mirë supermarketi me miell gruri ose miell tjetër më pak të shtrenjtë për të përgatitur receta të thjeshta në shtëpi. Vetëm sigurohuni që të verifikoni që ka të njëjtët përbërës si ai që përdorni zakonisht.
7. Drithëra të paketuara
Ndër shumëllojshmërinë e madhe të drithërave, është e mundur të zgjidhni disa nga markat më ekonomike kur keni një qëllim për të kursyer para në supermarket.
Rekomandohet që, përtej markës ose çmimit, konsumatorët të rishikojnë sasinë e sheqerit, në mënyrë që ata të mund të bëjnë zgjedhjen më të mirë.
8. Fasule
Beans are a staple food, and some supermarkets offer their own versions, which is why they are on our list of products, which should not be the most expensive just because of the brand, especially when they are raw or dried. And this applies not only to beans, but also to other cereals or legumes, such as lentils and chickpeas.
Those who consume canned food should keep in mind that the variety of brands may have some differences in taste or quality, so your choice will depend on your personal preferences (and not the price or marketing of the product). It is recommended to taste and compare.