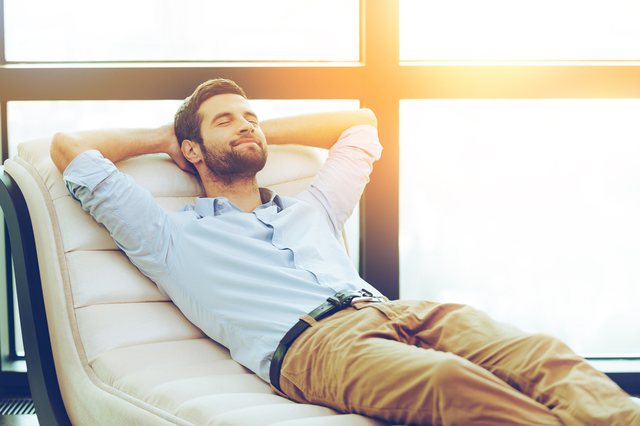 The level of educated and career women is ever increasing. This means that their lives have become more intense and let's say harder. But men can be there not to help them, but to copy them in the ways they make things easier.
Men and women can learn positive traits from each other. But today we would like to focus on the characteristics that women can learn from men.
1. When looking in the mirror they focus on the most beautiful feature
Unfortunately, some women are very critical when looking in the mirror. On the other hand, men hardly see the flaws in their appearance. Women look in the mirror to find out if they have any imperfections like acne, gray matter or wrinkles, while men look at themselves with admiration.
2. Go through 'no depression' separation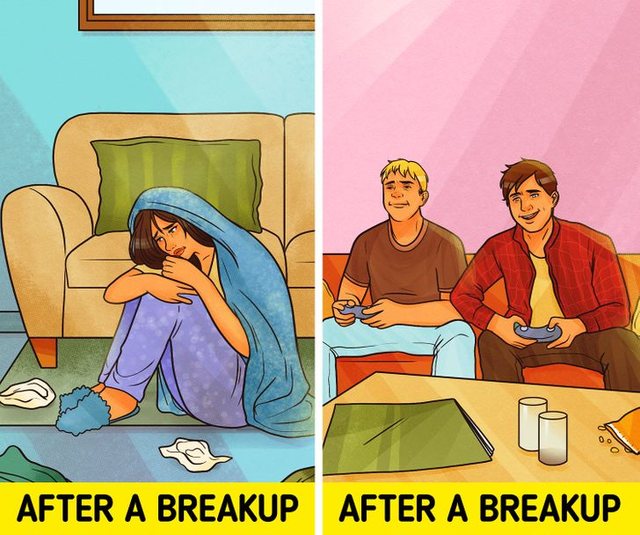 When it comes to separations, one study found that women find more excuses why things didn't work out. Many movies portray this scenario in a similar line, where a couple breaks up and the boy goes out to a party or hangs out with his friends while the girl cries while eating or cries calling a close friend or her sister.
3. Men follow the saying "a little accurate".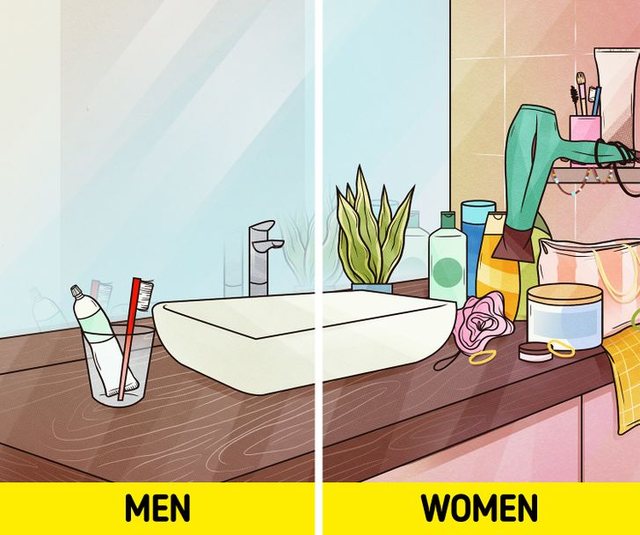 Tualetet e grave janë krejtësisht të ndryshme nga ato të burrave. Na vjen në mend tani imazhi i një lavamani i tejmbushur me produkte bukurie. Ndërsa nga ana e burrave mund të gjeni vetëm një furçë dhe pastë dhëmbesh.
Problemi me të pasurit shumë sende në banjën tuaj, është se ju mund të humbni gjurmët e asaj që është e përdorshme dhe asaj që ka skaduar.
4. Rrobat i shohin thjesht si rroba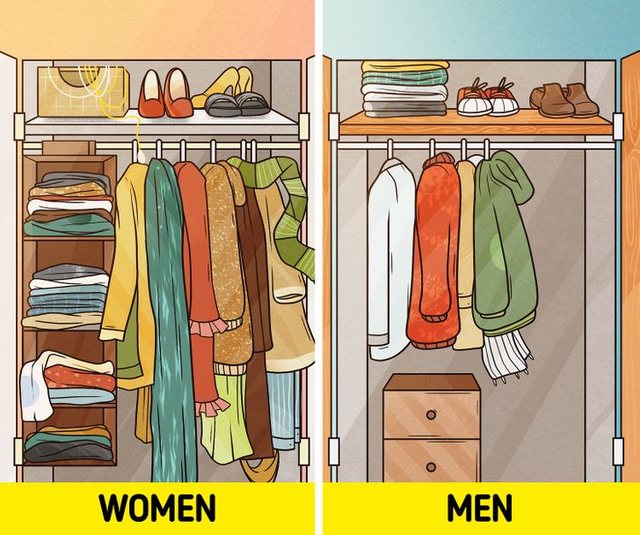 Ata kanë diçka për të veshur dhe nëse në garderobë kanë vetëm 3 bluze. Nuk kanë frikë ta përsërisin të njëjtin kombinim disa herë dhe janë të sigurtë me çfarë pëlqejnë. Bëjeni si burrat!
5. E kanë të qartë që në vendin e punës opinionet nuk janë personale.
Sometimes, women step in to give their opinion for fear of being taken personally by the person in front. Men are not afraid of prejudice and have clear in their minds the boundaries between professional and personal.
6. Find strength in silence
Experts say that silence shows more than "silence". When we see a silent man we directly perceive him as strong, dominant and calm. In fact, they simply do not speak in order not to fill the air with empty words, while seeking answers and solutions in their minds.