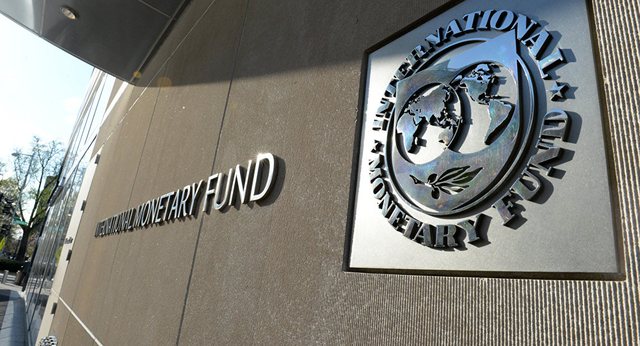 The International Monetary Fund (IMF) has significantly increased the forecast for Albania's economic performance for 2021. According to the latest IMF estimate, the country is expected to expand by 7.8% for 2021, from 5% in the March report. , after a 3.3% contraction during the 2020 pandemic.
Initially, the October Global Economic Outlook, recently published by the IMF, estimated that the economy would grow by 5.3%, but the forecast was revised by the Mission that was in Albania the last two weeks, as a result of the good performance of the quarter. second, when the country grew by almost 18%.
At these levels, Albania expects the largest growth in the region, according to other data from the Global Economic Outlook, an IMF publication.
Earlier it was the World Bank that predicted that the Albanian economy would grow by 7.2% this year. Compared to the June forecast, the expectation for economic performance this year has improved by the World Bank by 2.8 percentage points.
The upward trend in prices will continue
The IMF expects, according to the Global Economic Outlook, that inflation in Albania will accelerate. In September, according to INSTAT, the consumer price index was 2.5%, the highest since January 2017. The upward trend is expected to continue in the medium term. For 2022, inflation, which measures the change in prices of a basket of goods, is expected to reach 2.3% and by 2026 to reach 3%, which is the target of the Bank of Albania, according to IMF forecasts .
Region with different recovery speeds
After Albania, in the region, the highest growth is expected to have Montenegro (+ 7%), which is the country that saw the highest contraction from the pandemic in 2020, with a contraction of -15.2%.
Për qëndrueshmërinë ndaj pandemisë dhe rikuperimin e lartë, më mirë vlerësohet Serbia, që sipas FMN-së, pas një tkurrjeje prej vetëm 1% në 2020-n pritet të shënojë një rritje të lartë prej 6% këtë vit.
Në Kosovë, rritja pritet të jetë 6%, pas tkurrjes me 5.3% vitin e kaluar. Maqedonia e Veriut do të zgjerohet me 4% dhe e fundit në rajon është Bosnjë Hercegovina, për të cilën FMN pret një rritje minimale prej 2.8%, pas rënies me 4.3% në vitin pandemik.
FMN rishikon me ulje pritshmërinë për rritjen ekonomike globale, nga pandemia
Sipas "Pasqyrës Ekonomike Globale" të tetorit 2021, rimëkëmbja globale vazhdon, por vrulli është dobësuar, si rrjedhojë e pandemisë. Pas përhapjes së variantit shumë të transmetueshëm Delta, numri i regjistruar global i vdekjeve nga COVID-19 është rritur afër 5 milionë dhe rreziqet për shëndetin janë të shumta, duke penguar një kthim të plotë në normalitet.
Përhapja e pandemisë në lidhjet kritike të zinxhirëve të furnizimit global ka çuar në një ndërprerje të furnizimit më të gjatë se sa pritej, duke ushqyer më tej inflacionin në shumë vende. Në përgjithësi, rreziqet për perspektivat ekonomike janë rritur dhe reagimet e politikave janë bërë më komplekse.
Krahasuar me raportin e korrikut, parashikimi i rritjes globale për vitin 2021 është rishikuar në ulje në 5.9 për qind (0.1 pikë përqindje më pak) dhe është mbajtur i pandryshuar për vitin 2022, në 4.9 për qind.
Diferencat janë të mëdha mes vendeve. Perspektiva për grupin e vendeve me zhvillim me të ardhura të ulëta është dobësuar ndjeshëm për shkak të përkeqësimit të dinamikës së pandemisë. Rishikimi në ulje gjithashtu pasqyron perspektiva më të vështira afatshkurtra për grupin e ekonomive të përparuara, pjesërisht për shkak të ndërprerjeve të furnizimit.
Duke kompensuar pjesërisht këto ndryshime, parashikimet për disa eksportues të mallrave janë përmirësuar për shkak të rritjes së çmimeve të mallrave. Ndërprerjet e lidhura me pandeminë në sektorët që kanë kontakte intensive kanë bërë që rimëkëmbja e tregut të punës të vonojë ndjeshëm rigjallërimin e prodhimit në shumicën e vendeve.
Rreziqet e inflacionit janë rritur dhe mund të materializohen nëse mospërputhjet e ofertës dhe kërkesës nga pandemia vazhdojnë më gjatë nga sa pritej, duke ushtruar presione më të qëndrueshme të çmimeve dhe rritje të pritjeve të inflacionit, që nga ana e tyre do të nxisin një reagim më të shpejtë të politikave monetare nga ekonomitë e përparuara, sesa pritej.
Buimi: Monitor